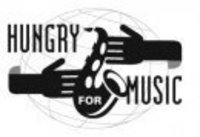 Takoma Park, MD (Vocus) July 1, 2010
Linton Weeks of NPR featured Hungry for Music in a human interest story about their charitable works providing instruments to underprivileged children. To read the full article please visit http://www.npr.org/templates/story/story.php?storyId=127926302 .
Hungry for Music is a grassroots non-profit organization based in Takoma Park, MD that provides music instruments to underprivileged children with a hunger to play. Hungry for Music helps parents who cannot afford to rent or purchase an instrument and music program's that have willing insructors, but no resources for music instruments.
Human interest story about the non-profit organization Hungry for Music and its founder, Jeff Campbell, who has distributed over 3,500 instruments to children in need since 1994. The number of donations has increased every year as Hungry for Music continues to expand its outreach globally.
Link to Linton Week's National Public Radio article on Hungry for Music:
http://www.npr.org/templates/story/story.php?storyId=127926302
###