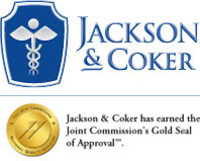 Being well-rounded as Christa is certainly contributes to her success as a senior recruiter. Having worked in different roles for Jackson & Coker enables her to speak comfortably with clients and providers on any matter related to a locum tenens booking.
Alpharetta, GA (Vocus) July 2, 2010
For the third year in a row, Christa Scollard, a Surgery team recruiter for Jackson & Coker, has been designated as among the top "Recruiters of the Year" by LocumLife magazine. The June issue of the magazine showcases Christa and other 2010 awardees, all nominated by locum tenens doctors in major medical specialties who regularly accept temporary assignments. The article can be viewed at http://locumlife.modernmedicine.com/locumlife/Modern+Medicine+Now/2010-Recruiters-of-the-Year-Showcase/ArticleStandard/Article/detail/676891.
"We are pleased that Christa has won this distinguished award again," Sandy Garrett, the firm's president, mentioned. "Christa exemplifies the dedication and commitment to customer service that is a hallmark of Jackson & Coker's mission to serve the health care community with the highest performance standards."
Each year, the editors of LocumLife invite physicians working with locum tenens firms to nominate the recruiters who have exhibited exceptional customer service throughout the preceding year. Christa received the most nominations from Jackson & Coker's provider pool in the 2010 competition.
"I'm very honored to have received this award once more and excited that my doctors believe in me enough to submit a nomination," Christa remarked. "It certainly gives me a sense of professional satisfaction to be involved in all aspects of their recruitment and placement — including credentialing, privileging and scheduling. The doctors definitely appreciate being kept in the information loop and knowing what to expect as the process unfolds," she added.
Prior to recruiting for Jackson & Coker's Surgery team, Christa originally worked in the Accounting Department and then marketed for the Oncology and Surgery teams.
"Being well-rounded as Christa is certainly contributes to her success as a senior recruiter," said Jeff Weir, Vice President of Surgery. "Having worked in different roles for Jackson & Coker enables her to speak comfortably with clients and providers on any matter related to a locum tenens booking," he noted.
Along with her professional responsibilities, Christa also derives satisfaction from her community and charitable involvements.
On a personal note, Christa remarked: "I am a certified volunteer dog trainer for Canine Assistants, which is an organization that provides services dogs to people with physical disabilities and for seizure response. My mom and her husband train dogs for police work (including drug and bomb search); so working with dogs is something I've always been interested in doing. This is a local organization that allows me to give back to my community through many fundraising events (like organizing "Pumpkin Patches" and helping with golf tournaments) in addition to helping train the service dogs."
About Jackson & Coker
Begun over three decades ago, Jackson & Coker has been a leader in physician recruitment through the placement of physicians in both permanent placement and locum tenens physician jobs. The firm specializes in anesthesiology jobs, CRNA jobs, neurology jobs, psychiatry jobs, surgery jobs, primary care jobs as well as emergency medicine jobs. Headquartered in metro Atlanta, the firm has earned a reputation for providing cost-effective, time-sensitive solutions to both government and commercial health care organizations. The recruitment staff works in two divisions of the company: Retained Search, which places physicians in over 40 medical specialties in permanent staff positions, and locum tenens, a staffing model that recruits medical providers (physicians and CRNAs) for temporary vacancies.
Jackson & Coker has earned a "Gold Seal" designation as a "Certified Health Care Staffing Service" by the Joint Commission and is affiliated with a credentials verification organization (JH CVO) that has received certification by the National Committee for Quality Assurance (NCQA) in ten out of ten credentialing elements.
Jackson & Coker participates in social media networks such as Facebook, LinkedIn, YouTube and Twitter—including managing separate Twitter accounts geared to major medical specialties.
The firm also produces the online monthly Jackson & Coker Industry Report that offers timely articles, special reports, white papers, industry surveys and other matters of interest to the medical community at large. Here's the link to JCIR: http://www.jacksoncoker.com/physician-career-resources/newsletters/default.aspx
Jackson & Coker is part of a "family of companies" referred to as Jackson Healthcare.
About Jackson Healthcare
Founded by the healthcare innovator Richard Jackson, Jackson Healthcare serves more than two million patients in nearly one thousand hospitals each year. The Jackson family of companies provides physician and clinician staffing, anesthesia management, hospital management and healthcare information technology solutions proven to improve clinical and financial outcomes, as well as increase operational efficiency. Jackson Healthcare has earned national media coverage for its physician polls and champions local and international charitable work. In addition, Jackson has been recognized as one of the fastest growing staffing companies in the country by the Inc. Magazine, Atlanta Business Chronicle, Georgia Trend and Staffing Industry Analysts. For more information about Jackson and its companies, visit Jacksonhealthcare.com. Jackson's research reports are available at Market Research.
###