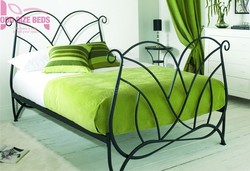 We take pride in providing a high standard of customer service with our dedicated team.
(PRWeb UK) July 2, 2010
"We have beds to suit your space!"
On the 18th of June Odd Size Beds launched a completely rebranded website that includes sweeping changes to the look and feel of the site as well as structural changes to make the visitors experience more enjoyable.
The new site has been launched after 2 ½ years of successful online trading and features many technical advancements; that are essential to visitors being able to find and select the product most suited to their requirements.
Mr Yasin the operations manager at Odd Size Beds says, "We have learnt a lot from our time trading online and it only made sense to implement what we learnt to improve services for visitors and customers. The decisions we made during the rebuild of the website were heavily influenced by comments and suggestions made by our customers and we welcome further suggestions because it helps us to lead the way in customer service and satisfaction."
The product range has also been expanded to include metal beds and headboards, cabin beds, mid sleeper's, high sleepers and day beds giving the customer a more varied choice when it comes to buying a bed frame. Existing product lines have also been enhanced with new products being added to the memory foam mattress, wooden beds and special size items.
Odd Size Beds has also opened up their product ranges to include more branded items from major bed and mattress manufacturers including Concept beds, Lancashire beds, Highgate beds, Hyder beds, Verona Beds, Deluxe Beds, Dreams Beds and Visco Therapy.
With all the changes being made Odd Size Beds is fast becoming the leader in special size beds and mattresses delivering a truly unique service to customer with truly unique needs.
For press inquiries please contact:
Name: M Yasin
Number: 0845 5083 102
###