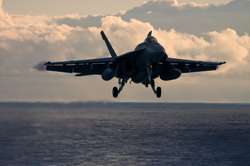 With truenumbers, we will be able to manage and share critical data including design parameters and materials properties
Boston, MA (PRWEB) July 11, 2010
True Engineering Technology announced today the release of TruenumbersTM, an application that heralds a new way of working with engineering numbers saving valuable time for engineers and reducing the risk and expense of project errors for the enterprise.
Engineers can use Truenumbers to create an accurate record of any number which can be inserted into documents, used for calculations and shared with other engineers. And with the ability to verify the source of any truenumber from within a document or email, engineers will be able to know everything about a number all the time. Truenumbers can be used in Word, Excel and PowerPoint documents, emails and HTML pages. Truenumbers are also compatible with PTC's Mathcad® 15, ensuring that calculated numbers and their units stay intact outside of Mathcad.
According to Ricardo Garcia of the Naval Air Systems Command (NAVAIR), "With truenumbers, we will be able to manage and share critical data including design parameters and materials properties, ensuring that anyone on the team can easily get the most up-to-date information available at any time, from anywhere". Garcia, an early adopter of truenumber technology, continued: "When you are keeping a fleet of sophisticated military airplanes flying to support US combat troops, confusion over a simple calculation that goes unchecked can have catastrophic results".
Despite widespread adoption of technologies like CAD, CAE and PLM, engineers still struggle every day with the basic challenges of working with numbers. For example, correctly formatting numbers in documents, performing accurate unit conversions and verifying the source of a number all take up valuable time and can lead to errors. Truenumbers relieves the engineer of these burdens. "Truenumbers essentially combines numerical representation and data management, providing significant value to numbers-driven organizations that struggle with knowledge capture, re-use, error reduction, traceability and productivity," said Bruce Jenkins, founder and CEO of Ora Research.
The Truenumbers personal edition is available now and can be downloaded for a free 21 day trial at http://www.truenum.com. Truenumbers is developed by True Engineering Technology, the Boston, MA, company founded by Mathcad inventor and entrepreneur Allen Razdow.
About True Engineering Technology
True Engineering Technology is revolutionizing the millions of engineering numbers that are otherwise locked in desktop applications and engineering software. True Engineering Technology enables an open, standard approach for representation engineering numbers. True Engineering Technology was founded by Mathcad inventor and Mathsoft co-founder Allen Razdow and is located in Boston, Massachusetts. More information at http://www.truenum.com.
###