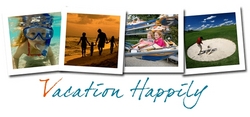 Destin, FL (Vocus) July 2, 2010
GetMoreVacations.com is preparing for the oil spill on the Emerald Coast by providing alternative amenities for tourists to enjoy. When a guest stays on the Emerald Coast in Northwest Florida at one of the properties on the GetMoreVacations.com website, "free-to-guest" services such as golf, deep sea fishing, water and amusement parks are included every day of their stay. In an attempt to provide additional activities unrelated to the beach or ocean, GetMoreVacations.com is becoming the official vacation lodging provider of the Dewsweepers Golf Show and the Hank Johnson School of Golf. GetMoreVacations.com offers guests group golf lessons from the Hank Johnson School of Golf and a chance to win a vacation as the official vacation lodging provider of the Dewsweepers Golf Show.
GetMoreVacations.com was launched by Amenity Services, Inc. (ASI) in 2008. ASI President Darrell Blanton says, "What makes ASI and GetMoreVacations.com different from other websites is the fact that every property on our site offers free to guest services such as golf, deep sea fishing, water and amusement parks, free snow skiing and rafting. And now, with the oil spill looming over our Emerald Coast properties, guests can enjoy lessons from one of the finest golf school instruction facilities in the industry free every day of their stay."
The Hank Johnson School is home of Hank Johnson, the 2004 PGA Teacher of the Year and Golf Digest Top 50 Instructor. Students of the Hank Johnson School of Golf have won on the LPGA PGA Tours as well as on the major college, amateur and junior levels. The School was founded on the research-based fundamental principles of effective motor skill learning and performance. This assures that each and every student is given the optimum opportunity to permanently improve their golf swing in the shortest possible time. Instructors are trained in the latest and most effective coaching techniques to teach students how to swing better and how to apply these techniques on the golf course to lower scores whether it is at the club or in a competitive setting.
The Dewsweepers Golf Instruction Show is now in its 5th year and is hosted by Tony Ruggiero. The Show is an all golf instruction program dedicated to giving golfers of all skill levels access to the best teachers in the game. Tony has benefitted greatly from interviewing these teachers. He considers his biggest teaching influences to be Hank Johnson, Tom Ness, Mark Wood and Wayne Flint. The Dewsweepers Show is heard nationally on the PGA Tour Network on XM and Sirius Radio as well as a network of terrestrial radio stations throughout the country.
"The Dewsweepers and Hank Johnson partnership with GetMoreVacations.com just makes sense. Most of their properties are in prime locations for playing golf. I am able to get the word out on the radio about these areas that are still in need of visitors. What better 'non-beach' visitors than golfers?"
All website visitors to Dewsweepers or GetMoreVacations can enter to win a free, amenity-filled vacation by clicking on the Win Big GMV icon. The next winner will be announced July 7th, 2010. An email will be sent to all contest entrants announcing the winner and the next free vacation.
ASI is the nation's leading provider of free to guest amenity programs to vacation rental property management companies. These programs give guests a more "all-inclusive" vacation experience by providing the best activities an area has to offer in one convenient, easy-to-use program. ASI was founded in 1996 and is based in Destin, Florida. The company currently provides programs for over 10,000 vacation rental properties in Alabama, California, Florida, North Carolina, South Carolina, Tennessee, Vermont and West Virginia.
For more information, go to http://www.GetMoreVacations.com. Media contact: Susie Cross, Amenity Services, Inc. for GetMoreVacations.com, (850) 337-4510
###