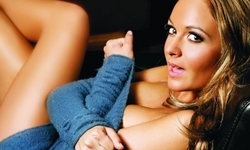 Paradise Valley, AZ (PRWEB) July 3, 2010
Models are always looking for ways to maximize their exposure and the team at ProspectModels.com may have the key to their success. The team promises a top of the line website with a user friendly setup and maximum exposure for all of their clients. The agency offers their services nationwide but are centrally located in Scottsdale, Arizona.
Only nine spots are available for models to be featured on the website so being a Prospect Model is no easy task. Most models featured already have experience in the field and are classy qualified professionals. Models are available in such places as:

Tampa Models
New York Models
Los Angeles Models
Miami Models
The team constantly updates the site with new models at competitive prices. Terms of travel are conditional based on location of the party of event. Contact the team for any questions about potential models for your company event.
# # #