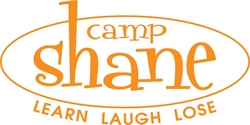 "Ms. Blonsky is a very talented actress & her characterization as 'Will', the show's overweight heroine is an excellent look at a troubled teen, but the resemblance to the campers' reality stops there," points out David Ettenberg, Camp Shane's founder.
New York, NY (PRWEB) July 4, 2010
If it weren't for a bit of fantasy, our lives would be mighty dull and TV producers know that better than most. So while ABC Family's new show, "Huge", about teenagers' experience at "fat camp" is a hit, the founder of Camp Shane, the longest-running weight loss camp for teenagers in the country, wants to point out--especially to overweight teens--that poetic license has been liberally used: The real weight loss camp, Camp Shane, is nothing like Camp Victory portrayed in "Huge".
"Nikki Blonsky is a very talented actress and her characterization as 'Will', the overweight heroine of the show, is an excellent look at a troubled teen, but the resemblance to the campers' reality stops there," points out David Ettenberg, Founder of Camp Shane, a weight loss camp that has been helping teens lose weight for 42 years.
"What struck me most is the lack of empathy the girls in the show have for each other," says Ettenberg. "At Camp Shane, there is such camaraderie and everyone pulling for everyone else. The support the kids give each other is really heartfelt and makes the whole experience much more positive than what is depicted. No camper would try to humiliate another camper--these kids suffer enough humiliation in their daily lives. Here everyone is encouraging everyone else."
As for the boot camp atmosphere portrayed by a super-fit, wild-eyed instructor in "Huge", Ettenberg has this to say,"It's true nobody spends their time sitting on their bunks at Camp Shane. Here is the place to try things--to learn to play tennis or go zip lining-- and it's a safe place to try new things. Nobody laughs at you and everybody makes every team. It's not about brute exercise here or cruel competition, it's about learning about sports and health and everyone is a winner."
The same sense of unreality struck the Camp Shane founder when he saw the strand of spinach represented as food and the Will character posing as a "drug dealer" selling a hidden stash of junk food to other campers.
"Trays are full at Camp Shane and the only reason gum isn't allowed is because with a crowd of kids all chewing it, it ends up on everyone's shoes," Ettenberg says. "But no one goes hungry. Teenagers are still growing. They need their energy and good nutrition provides that; it also gives us a chance to reeducate them about the food that goes into their body. We are about empowering kids to learn how to help themselves lose weight and live healthier lives."
The first episode of "Huge" also depicted a bulimic girl being sent home. "That truly horrified us here at Camp Shane," says Ettenberg. "While Camp Shane is not a medical facility and perhaps might not be the best place for teens with eating disorders, that is a young woman we would work with--along with our trained medical and psychological staff. We would also include her family and pull everyone together to get the young woman the treatment she needed. Punitive action--like sending her home because someone "snitched on her" about her problem-- wouldn't be what really happened. We are here to help."
But, as in any good story, some elements rang true.
"The compassion shown by the Camp Director in the show is familiar to us," says Ettenberg. "My wife and I and our head staff show how we really feel to our campers. We care about them and it shows. Our counselors, who are trained in ways to be kind, caring, and effective in helping these kids meet their goals, are also part of the reason kids come back summer after summer, and why we have so many requests from teenagers themselves who want to come to Camp Shane."
And, of course, given the fact that Camp Shane is co-ed, Ettenberg recognized the summer love that blossomed in "Huge's" first episode. "Teenage love has been happening as long as there have been teenagers," says Ettenberg. "It can be both wonderful and heartbreaking for overweight teens, just like it is for every other teen. It is something we see every summer (and keep our eye on so it doesn't get out of hand) and smile about. We don't forget that we were that age once, too."
All in all, Ettenberg and the staff at Camp Shane are happy that yet another spotlight has been shone on the problems faced by overweight teens and hope that "Huge," for all it's less-than-real elements, might point teens struggling with their weight watching at home, to a real "fat camp"--one like Camp Shane that is not about "fat" at all--but about learning how to have a healthy, happy life from adolescence on through a rich old age.
Information about Camp Shane, the longest-running weight loss camp for children and teens can be found at http://www.campshane.com. An interview with Director David Ettenberg may be arranged by calling 845-292-4644.
###