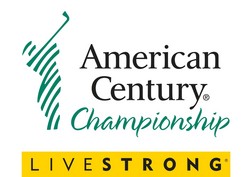 This is such a high quality online game that we anticipate golf enthusiasts will want to share it with friends, enhancing the potential for a large viral following.
Kansas City, Mo. (Vocus) July 3, 2010
Golf fans looking forward to watching the upcoming American Century Championship on NBC July 17 and 18, can now experience the same fairways, greens and lakeside vistas as the celebrities and athletes who play in the annual tournament -- all from the comfort of a personal computer. Inspired by the premier event in celebrity golf, NBC Sports, World Golf Tour and American Century Investments have created a virtual golf challenge that allows gamers to play the Edgewood Tahoe Golf Course and become eligible for a week-long VIP trip for two to the 2011 edition of the celebrity tournament.
Called the American Century Championship Challenge, the free online tournament runs from now through July 31 and can be played at http://www.nbcsports.com/tahoe. During that time period, virtual golfers will get a shot at earning leader board bragging rights and be entered into a sweepstakes for the VIP 2011 tournament trip. Other prizes include NBC Sports gift packs featuring golf balls, shirts, hats and other golf-themed items. For complete contest rules visit the game website.
"We think the virtual game is a fun way to bring the tournament experience to fans, while creating some additional excitement before, during and after the 2010 American Century Championship," said Mark Killen, American Century Investments chief marketing officer. "This is such a high quality online game that we anticipate golf enthusiasts will want to share it with friends, enhancing the potential for a large viral following."
Branded with imagery associated with the annual American Century Championship, the game takes virtual golfers on an incredible digital tour of the scenic holes on Edgewood Tahoe's back nine. Players earn points by trying to get the ball closest to the hole. A virtual leader board tracks the scores of the top players. Upon completion of nine holes, players must register on the game website to be eligible for the various prize packages.
The American Century Championship, celebrates its 21st birthday this July. Michael Jordan, Charles Barkley, Tony Romo, Ray Romano, Bode Miller, Troy Aikman, Jerry Rice, Don Cheadle, Mario Lemieux and Taylor Hicks are among the 82 sports and entertainment stars competing in the 54-hole, $600,000 tournament, which is produced by NBC Sports. Defending champion Rick Rhoden returns, hoping for his ninth win.
For the fifth consecutive year, the official tournament charity is LIVESTRONG, the organization founded by cancer survivor and champion cyclist Lance Armstrong to inspire and empower people affected by cancer. The tournament will serve as a backdrop for fundraising and awareness-building activities in support of the LIVESTRONG mission to improve the lives of people affected by cancer.
NBC Sports will televise the second and final rounds of the American Century Championship live on Saturday, July 17, and Sunday, July 18, from noon-3 p.m. PT/ 3-6 p.m. ET both days, with Friday's opening round live on ESPN3, from noon-3 p.m. PT/ 3-6 p.m. ET. Fans also can follow tournament action on Twitter @AmericanCentury and searching #accgolf.
American Century Investments is a leading privately controlled and independent asset management firm, committed to delivering superior investment performance and building long-term client relationships. Serving investment professionals, institutions, corporations and individual investors, American Century Investments offers a variety of actively managed investment disciplines through an array of products including mutual funds, institutional separate accounts, commingled trusts and sub-advisory accounts. The company's 1,300 employees serve clients from offices in New York; London; Hong Kong; Mountain View, Calif. and Kansas City, Mo. James E. Stowers Jr. founded the company in 1958 and serves on its board of directors. Jonathan S. Thomas is president and chief executive officer and Enrique Chang is chief investment officer. Through its ownership structure, more than 40 percent of American Century Investments' profits support research to help find cures for genetically-based diseases including cancer, diabetes and dementia.
Before investing, carefully consider a fund's investment objectives, risks, charges and expenses. Go to americancentury.com for a prospectus or summary prospectus containing this and other information. Read it carefully.
American Century Investment Services, Inc., Distributor
©2010 American Century Proprietary Holdings, Inc.
###