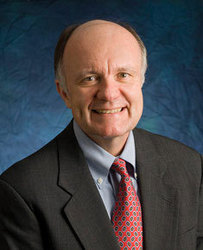 The law treats the relationship itself – the essence of the connection between people – as worthless
New London, New Hampshire (PRWEB) July 6, 2010
The U.S. Senate has a chance to improve maritime law by allowing the survivors of those killed on the high seas to recover "loss of society" damages, says New Hampshire maritime law expert Thomas C. Galligan Jr.
The April 20 explosion of the Deepwater Horizon oil rig killed 11 maritime workers and underscored the need for additional damages for the widows, children and other surviving family members, Galligan says.
The U.S. House recently passed a bill that would amend the Jones Act and Death on the High Seas Act to permit recovery of non-economic damages, such as pain and suffering and loss of care, comfort and companionship, by the deceased person's family. A similar bill is pending in the U.S. Senate.
Since becoming law in 1920, the Jones Act and Death on the High Seas Act have limited families' recovery to purely economic damages, such as loss of support, loss of services and funeral expenses.
"The law treats the relationship itself – the essence of the connection between people – as worthless," says Galligan, who has testified several times before Congress in recent weeks on potential legal issues of the Gulf drilling rig accident. "In terms of the love and care lost, the lost life is treated as if it has no value. That fact is morally offensive and logically incoherent."
In a recent op-ed piece, Galligan pointed out that loss of society damages are available in wrongful death tort claims in the majority of U.S. jurisdictions as well as for those whose loved ones are killed in commercial aviation disasters.
"The law should be the same for all, and it is time to make it so," Galligan says.
The restriction on non-economic damages in maritime law has come under scrutiny in the wake of the Deepwater Horizon drilling rig blast. In recent weeks, many family members of the 11 workers killed in the explosion have testified before Congressional committees about the devastating emotional impact of their loved ones' deaths.
Galligan, the president of New Hampshire's Colby-Sawyer College, has testified three times on Capitol Hill, appearing before the U.S. House Judicial Committee on May 27, the U.S. Senate Judicial Committee on June 8 and the U.S. Senate Committee on Commerce, Science & Transportation on June 30.
In those hearings, he addressed maritime industry concerns, including those voiced by cruise lines and oil companies, that allowing recovery of loss of society damages would increase their cost of doing business.
"If this change in the law would now force maritime actors to have to consider the real emotional costs of deaths they cause, so be it," Galligan says. "Perhaps if they were forced to do so, the world would be a safer place, and none of this would ever have happened."
Rep. John Conyers Jr. (D-Michigan) sponsored the House bill that would change the maritime laws, H.R. 5503. Sen. Patrick Leahy (D-Vermont) has sponsored the Senate bill, S. 3463.
About Thomas C. Galligan Jr.
Thomas C. Galligan Jr. has been the president of Colby-Sawyer College in New London, N.H., since 2006. Prior to that, he served for eight years as the dean of the University of Tennessee College of Law, where he also taught torts and admiralty law as a professor of law. From 1986-1998, Galligan taught at the Paul M. Hebert Law Center at Louisiana State University, where he was appointed the Dr. Dale E. Bennett Professor of Law in 1997. He earned his L.L.M. degree from Columbia University Law School, his J.D. from the University of Puget Sound (now Seattle University) School of Law and his A.B. in political science from Stanford University.
###