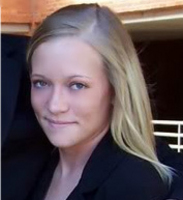 She has also just started her own blog at onelittlemister.blogspot.com about new moms and plans to write about her contest win and the organic baby products she gets from Eden Home
Seattle, WA (Vocus) July 3, 2010
The contest was created to show customers how easy it is to set up an organic baby shower registry at EdenHome.com. The new online gift registry service enables customers who want to receive organic baby gifts or wedding gifts a place to organize their wish list online so that friends and family can access this list all in one, convenient place.
"Nikki, who is a new mom, is super excited to put the $1,000 gift certificate prize to good use buying organic baby clothes, toys and bedding for her little one." says Carmen Arnevik, marketing director for Eden Home. "She has also just started her own blog at onelittlemister.blogspot.com about new moms and plans to write about her contest win and the organic baby products she gets from Eden Home".
Eden Home has been announcing weekly winners as well for the $85 organic gift certificate secondary prizes given to the following moms:
Week 1 (End Apr 12) - Jennifer C of Mount Pleasant, SC
Week 2 (End Apr 18) - Leslie T of Folsom, CA
Week 3 (End Apr 25) - Sharai M of Hagerstown, MD
Week 4 (End May 2) - Cortney S of Plano, TX
Week 5 (End May 9) - Heidi D of Tampa, FL
Week 6 (End May 16) - Jenny U of Cumming, GA
Week 7 (End May 23rd) - Brandi R of American Falls, ID
Week 8 (End May 30th) - Sarah B of Kona, HI
Week 9 (End Jun 6th) - Kayla O of Atlanta, GA
Week 10 (End Jun 13th) - Deborah P of Pasadena, CA
Week 11 (End Jun 20th) - Julie H of Chicago, IL
Week 12 (End Jun 27th) - Amy H of Phoenix, AZ
Although the contest is now over EdenHome.com is continuing to provide the organic gift registry service online and is providing a 15% discount on any purchase for customers who sign up and provide their email.
About EdenHome.com
EdenHome.com offers organic and natural yet stylish products for you, your home, bath, bed and baby. With the most comprehensive selection of natural products online they are continually expanding their selection to maintain their position as the leader in the organic products space. Every item offered is all natural, pure and beautiful. It's a great place to find organic products for your family without sacrificing comfort or looks. If it's organic and stylish, you'll find it at Eden Home. You can also follow Eden Home Organic on Face Book and Twitter @EdenHomeOrganic.
###