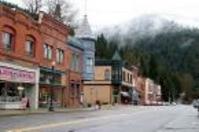 Wallace, ID (PRWEB) July 6, 2010
Wallace, ID – Silver Scott Mines, Inc. (OTC: SILS.pk) is pleased to announce board and management changes for the Company. Mr. John Ryan has been appointed Chairman and President of the Company effective immediately. Mr. Ryan has an extensive background in the natural resources sector over the past fifteen years including companies such as Royal Silver Mines, Inc., High Plains Uranium, Inc. and U.S. Silver Corporation.
Joining Mr. Ryan on the board as new board members will be Mr. Peter Laczay and Ms. Marilyn Bashore. Mr. Laczay is a well known and long-time professional geologist who has a vast amount of experience exploring and developing mineral deposits, primarily in Idaho and Nevada. Ms. Bashore has served in the past on a number of boards of junior mining companies and has extensive experience in the junior mining sector.
Ms. Carol Stephan and Mr. Lex Smith have resigned all positions with the Company effective immediately, citing a desire to pursue other business interests. Mr. Ryan stated "On behalf of the Board I would like to thank both Carol and Lex for their guidance of the Company over the past years. We wish them well in their other business endeavours."
In conjunction with this transition, in order to raise working capital for the Company, the Company has sold in a private placement 2,000,000 shares of the common stock of the Company at $0.02 per share. The intent of the Company moving ahead is to review further opportunities in the mineral or energy sectors and will announce further details in due course.
For further information please contact:
John Ryan
Silver Scott Mines, Inc.
301 Central Ave. #384
Hilton Head, SC 29926
1.404.418.6203 phone
1.843.842.7248 fax
The source of this news release is Silver Scott Mines, Inc. This press release may contain certain forward-looking statements within the meaning of Section 27A of the Securities and Exchange Act of 1933, as amended, and Section 21E of the Securities and Exchange Act of 1934, as amended, which are intended to be covered by the safe harbors created thereby. Investors are cautioned that all forward-looking statements involve risks and uncertainties and therefore, there can be no assurance that the forward-looking statements included in this press release will prove to be accurate.
###