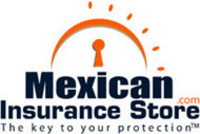 Perris, CA (PRWEB) July 5, 2010
Mexican Insurance Store.com has boosted insurance coverage for Mexican auto insurance holders through the induction of ACE Group.
The entry of ACE Mexican insurance products is considered a big enhancement to policy holders owing to the fact that ACE Group has been rated A+ by A.M Best as well as A+ by S&P. With a physical presence in 53 countries including the USA and with its Head Office in Zurich, Switzerland, ACE has nearly $78 billion in assets and is one of the world's leading global commercial property and casualty insurance companies.
ACE is also named among the strongest commercial and personal companies in Mexico boasting more than 25 years of experience in this marketplace. It has offices in all Mexican states and employs bilingual tourist claims supervisors to manage and follow up on tourist claims.
ACE provides comprehensive coverage through Mexican Insurance Store.com for both Canadian and US travelers. Among the policy feature options insurance holders are expected to enjoy include guaranteed roadside assistance on any highway in Mexico in half an hour, legal services, fixed deductibles, repair of vehicles in US Canada or Mexico, Car Rental and civil liability limits ranging $100000 to $300000. Mexican Insurance Store policyholders benefit by ACE's willingness to finalize a Mexican car insurance claim in the US. This means much less paperwork as the claim is handled just like any car accident in the US or Canada.
ACE Mexican Insurance holders are also bound to benefit from ACE's full coverage for a wide range of motorcycle models, daily, six month and annual policies, medical payments for occupants of the insured's vehicle as well as medical and travel services. Customers will be served by bilingual representatives therefore tourists need not worry about language barrier when seeking assistance.
About Mexican Insurance Store
Mexican Insurance Store is the leading supplier of Mexican auto insurance in South California's Inland Empire. The company offers a variety of Mexican car insurance policies online and provides coverage to Canada and US travelers driving in Mexico. Daily, weekly, six month and annual coverage is available using a simple online process. Policies are available instantly to print, or the company will email or fax a policy in to customers in minutes at no extra charge.
For additional information online visit Mexican Insurance Store.com or call 888 800 9988 or 951 657 4220.
Contact
Mexican Insurance Store
3819 Saint Austell Way
Perris, CA 92571
Fax 626 638 3255
# # #