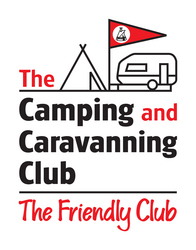 (PRWeb UK) July 7, 2010
Environmentally aware campers can now enjoy innovative eco-friendly facilities at the Cheddar Camping and Caravanning Club Site in Somerset.
Franchisees, Alan and Kate Sefton, have invested around £80,000 into developing a new facilities block to create an environmentally friendly haven for campers.
The new revolutionary facilities include: state of the art showers which mix air with water to reduce energy consumption, waterless urinals that break-down waste using bio-friendly products plus a ventilation system which removes 80 percent of heat from extracted air, returns it to the washrooms and removes excess humidity.
Alan was enthusiastic about the Site's latest developments. He said: "We are committed to providing an eco-friendly setting to help contribute towards the preservation of our planet.
"Our green facilities have been designed to the highest standard, ensuring all our campers have an enjoyable stay.
The Club has a number of award-winning sites including, Eskdale, Teversal and Gullivers Milton Keynes, that have all developed a variety of ecological facilities.
As a further reflection of The Club's commitment to preserving the environment, 56 of its Club Sites have been awarded David Bellamy Gold Awards.
The Sites were recognised after the Holiday Site Managers, Assistants and franchisees highlighted to assessors the great lengths that they undertake to help protect and enhance Britain's natural environment.
The David Bellamy Conservation Award Scheme is one of the longest running green tourism awards in the UK, and is a joint partnership between the Conservation Foundation and the British Holiday & Homes Parks Association.
To stay at Cheddar or any of The Club's 110 award-winning sites, bookings can be made via The Club's Contact Centre on 0845 130 7633 or 024 7647 5426 or via the website: http://www.campingandcaravanningclub.co.uk
For further media information or images, please contact:
Jon Dale, 024 7647 5204 jon.dale@thefriendlyclub.co.uk
Kim Blythe, 024 7647 5224 kim.blythe@thefriendlyclub.co.uk
Editorial Notes:
1. The Camping and Caravanning Club is 109-years-old and is the largest and oldest Club in the world for all forms of camping. It has 110 award-winning sites throughout the UK and, through a partnership with the Forestry Commission, Forest Holidays now runs a further 20 Camping and Caravanning Touring Sites and six Cabin Sites.
2. http://www.newtocamping.co.uk was launched on Monday, May 18, 2009 and incorporates all forms of outdoor holidays.
3. National awards include:

AA Campsite of the Year Heart of England 2010 – Teversal Club Site
Loo of the Year 2010 - Family Friendly Facilities Overall Trophy Winner
Loo of the Year 2010 - Individual Category National Award Winner (England)
Loo of the Year 2010 - Family Friendly National Award Winner (England)
Loo of the Year 2010 - Individual Attendant Team National Award Winner (Glencoe Club Site – Scotland)
Loo of the Year 2010 - 'Champions League' – Standards of Excellence
Loo of the Year 2010 - National Category Award Winner (Holiday Parks) – Teversal Club Site (England)
Loo of the Year 2010 - National Category Award Winner (Holiday Parks) – Dunbar Club Site (Scotland
CCC Best Certificated Site 2009 – Hill Farm CS, Derbyshire
David Bellamy Conservation Award 2009 – Verwood Club Site (Gold)
David Bellamy Conservation Award 2009 – Inverewe Gardens Club Site (Gold)
David Bellamy Conservation Award 2009 – Horsley Club Site (Silver)
David Bellamy Conservation Award 2009 – Delamont Country Park (Silver)
Which Motorcaravan Site of the Year Runner-Up – Little Trethvas Farm CS
Practical Caravan 2009 Top 100 Parks Regional Winner (Scotland) – Lauder Club Site
Practical Caravan 2009 Top 100 Parks Regional Winner (north-east) – Bellingham Club Site
MMM 2009 Camping & Caravanning Site of the Year – Thetford Forest Club Site
###