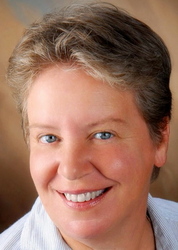 Naples, FL (Vocus) July 8, 2010
Short sales listings in Southwest Florida have increased but as many as two third of those listings fall apart before closing leaving short sale sellers with many questions. Potential short sale sellers are invited to join real estate industry expert and broker Robin Speronis as she hosts Tell Me Something I Don't Know short sale webinar series in an attempt to answer many of these questions in three live webinars. The free online seminars registration can be accessed at Zen Real Estate's website http://www.AskZenRealEstate.com and Luxury Lifestyle Homes' website http://www.LuxuryLifestyleHomes.com.
"A short sale is a long and complicated process which potentially has many benefits for the seller over foreclosure. However, with somewhere near two thirds of short sale listings not making it to the closing table, it would behoove the seller to become educated to beat those percentages," says Robin Speronis, owner/broker of The Speare House Brokerage Group of Southwest Florida.
The first in the webinar series, What Are The Chances That My Lender Will Consider A Short Sale?, will be presented live July 13, 2010 – 3:00pm to 4:00pm EDT with a 40-minute question and answer period. The webinar will by presented by an Assistant Vice President with one of the largest lenders and mortgage servicers in the US, an owner of a Florida licensed Mortgage Brokerage Business and a real estate investor and former loan officer with a Florida licensed Mortgage Lender Branch.
To register and reserve a virtual seat now for the upcoming online webinars, visit http://www.AskZenRealEstate.com or http://www.LuxuryLifestyleHomes.com
###