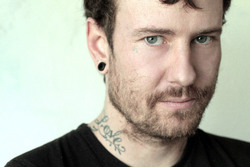 Los Angeles, CA (PRWEB) July 6, 2010
This past June, President Obama asked Americans to steer away from relying on petroleum and encouraged the rapid development of alternative energy sources, after BP's Deepwater Horizon offshore oil-drilling explosion turned into this country's worst environmental disaster.
Jeff Phillips, alternative fuel and auto expert and owner of DIY Biofuels in Los Angeles California, says President Obama is right on target. He believes that biofuels should be placed front and center in our national focus and in our government's policies.
"The BP oil spill is sickening to the American public. Images of oil-soaked beaches and wildlife, and horrific oil slicks shows just why our dependence on oil is our very own ticking time bomb, and why energy independence should be our number one priority," said Phillips, whose expertise has been featured on CNN.
"It is disheartening to see our environment being destroyed and people dying in the name of petroleum - when we have so many alternative options at our fingertips."
Biodiesel has only recently taken on the nation and the government's attention, with a bill pending in Congress that calls for a biodiesel tax credit through 2010.
But Phillips believes that this is not enough.
"While steps like this are headed in the right direction, laws have recently been passed that make it more difficult for everyday people to turn to biodiesel," said Phillips. "Our country has the infrastructure in place to begin utilizing biodiesel on a much more extensive scale, which has the potential to even foster growth in the job market."
Jeff Phillips is available to do television, print, online, radio interviews and guest blogs about his expertise on biodiesel, alternative fuel technology and autos, and to discuss the implications of the BP oil spill. Schedule an interview today by contacting Ann Murray at 310.651.0304/ann@amurraypr.com
ABOUT JEFF PHILLIPS
Jeff is an alternative biofuels expert and owner of D.I.Y Biofuel in Los Angeles, California. Jeff and D.I.Y. Biofuel has been featured on CNN , Planet Green, LA Times, New York Times, Los Angeles magazine, and LA Weekly. At the shop Jeff and his team of pros convert passenger cars, hot rods, tour buses, industrial vehicles, work trucks and even lowriders to run on biodiesel, vegetable oil and other alternative fuels. They were pioneers in exploring alternative fuel conversion in Los Angeles. Jeff has also led an interesting life, previously having been in a nationally recognized Hollywood-based rock band.
# # #