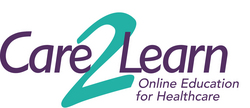 "Care2Learn is proactive in its awareness of new accreditation requirements, so our clients don't waste time or money on outdated education or miss deadlines," says Ryan Sparks, Care2Learn's Vice President of Content and General Manager
Tampa, FL (PRWEB) July 8, 2010
Care2Learn, Inc., the leader in online continuing education and training for post-acute healthcare providers, is pleased to announce it is now an approved provider for New York Physical Therapy courses through the New York State Education Department, Office of Professions. This is a breakthrough for New York Physical Therapists and Physical Therapy Assistants, who can now meet a new mandatory accreditation requirement from New York State quickly and easily by taking Care2Learn PT courses online.
The new accreditation requirement for NY Physical Therapy and NY Physical Therapy Assistants is in effect for PT/PTA renewals taking place after January 1, 2010. NY has a 3-year registration period, and 36 hours of Continuing Education will be required for a full 3-year renewal. Practitioners whose first re-registration date following September 1, 2009, occurs less than three years from that date, but on or after January 1, 2010, will have to complete continuing education hours at the rate of one-half hour of acceptable formal continuing education per month for the period beginning January 1, 2010, up to the first re-registration date thereafter. No CE hours may be 'carried over' to subsequent registration periods.
"Care2Learn is proactive in its awareness of new accreditation requirements, so our clients don't waste time or money on outdated education or miss deadlines," says Ryan Sparks, Care2Learn's Vice President of Content and General Manager. "We are constantly working on our State accreditation and updating our courses, so our clients can have the convenience of online learning and the peace of mind of knowing their courses count."
Care2Learn has more than 50 national and state accreditations, and is proud to be an American Nurses Credentialing Center (ANCC) Accredited Organization. The company will continue to update PTs and PTAs as more courses are approved.
About Care2Learn
Founded in 2000, Care2Learn provides online education solutions to the post-acute healthcare market, which includes nursing homes, assisted living facilities, rehabilitation centers, and home healthcare and hospice facilities. The Care2Learn course library includes approximately 2,700 accredited course hours delivered to more than 320,000 healthcare professionals in all 50 states.
Acquired by RedVector, an online continuing education company for the design, engineering, and construction industries, Care2Learn continues to grow by offering customized online eLearning universities to companies who want to offer training and education solutions to their entire staff in a cost-effective, easy-to-use, and readily accessible manner. For further information, call 1-866-703-9418 or visit http://www.Care2Learn.com or http://www.Care2LearnEnterprise.com.
###