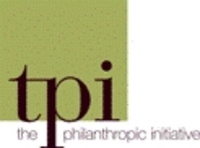 We are looking to spark dialogue among donors and philanthropy professionals and hope the Deep Social Impact blog grows to become a valued resource for donors who are committed to increasing the impact of their giving
Boston (Vocus) July 8, 2010
The Philanthropic Initiative, Inc. (TPI) has launched its strategic philanthropy blog, Deep Social Impact. The blog, which covers a range of topics – including philanthropic leadership, women in philanthropy and global philanthropy – aims to help creative and ambitious families, foundations and corporations dream big and act wisely.
For over 20 years, TPI's donor-advising and field-advancing efforts have been intrinsically tied to and strengthened by one another. We continuously fold everything we learn back into the mix. Deep Social Impact allows us to do this on a larger scale so that the lessons-learned and experiments-in-progress of readers can be intertwined with ours. The desired outcome: Shared learning around practical advice – with a healthy diet of inspiration.
TPI senior staff are regular contributors to Deep Social Impact. Their recent posts include How to Keep the Giving Pledge Cooking, Art as a Strategy for Social Change and the State of Private Philanthropy in Ireland.
"We are looking to spark dialogue among donors and philanthropy professionals and hope the Deep Social Impact blog grows to become a valued resource for donors who are committed to increasing the impact of their giving," said Ellen Remmer CEO and President of The Philanthropic Initiative, Inc.
The Philanthropic Initiative, Inc. (TPI) is a nonprofit with a mission to help donors dream big and act wisely. Our efforts to advance and expand the broader field of philanthropy have been central to fulfilling our mission and to defining who we are. Through our consulting work with corporations, foundations and families, we move rhetoric into reality and put innovation into action.
We strive to be an ally and thought partner to those imaginative, entrepreneurial and pragmatically optimist donors willing to embrace creative thinking and move beyond traditional grantmaking in their efforts to find or invent levers for change.
Contact: Jim Coutre
The Philanthropic Initiative
617-338-2590 x 259
jcoutre(at)tpi(dot)org
###