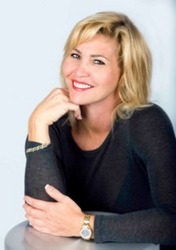 The minute I first encountered the Zorab line I knew I wanted to offer it in Dallas
Dallas (Vocus) July 7, 2010
Kelly Mitchell Fine Jewelry at Calame in Highland Park Village has been named the exclusive Dallas retailer for Zorab Atelier de Creation.
"The minute I first encountered the Zorab line I knew I wanted to offer it in Dallas" says Kelly Mitchell. "This line is truly unique, often seen on Hollywood's Red Carpet, and perfect for Dallas' high society." "We take pride in designing one of kind and signed jewelry pieces" says Liza Istanboulian, Marketing Manager for Zorab. "We knew we wanted to be featured in the Dallas community just as we are in Beverly Hills, New York City, Miami and other select cities across the globe. We evaluated Kelly Mitchell for over a year and determined that she and her affiliation with Calame Jewelers in Highland Park Village were the right choice for Dallas."
About Zorab Atelier de Creation
The name stands for distinctive designs that are instantly recognized yet continuously evolving. For nearly four decades a man and a woman born to well respected jewelry families were designing for crown heads and the elite of their countries. They came together several years ago to start their own workshop called Zorab Atelier de Creation. Zohrab and Arsine Istanboulian have been ever since designing and creating combining high-end quality materials and craftsmanship, which evoke luxurious whimsy fashion.
The next Generation of Zorab has now come onboard to work in the family business. The two children of Zohrab ad Arsine, Henry and Liza with her husband Hooman Partow are playing an active role in management, marketing, and also creative aspects of the brand. "Who said real should be boring?" With a great share of eccentricity and energy and fantasy, they have firmly decided to shake up the rather staid and conventional world of Haute Joaillerie. So far they have designed a colorful and luxurious collection displaying a great core of originality and creativity.
Zorab employs more than 150 skilled artisans who are specialists in their individual trades, from selecting the perfect stones and setting it, to hand finishing and controlling the final product. Each piece is unique and individually numbered to preserve its identity and offer assurance to the customer of its authenticity.
The brand Zorab is now recognized worldwide and has earned a number of international awards including International Platinum Star for Quality in Madrid, The Gold Award for Excellence and Business Prestige in New York, and the Best Trade Name in Vienna.
Zorab clientele is truly international, with Zorab jewelry featured from Beverly Hills, New York, and Miami, to Madrid, Hong Kong, Singapore, Istanbul, Dubai, and array of cities in between.
About Kelly Mitchell
Kelly Mitchell has twenty four years of experience in the jewelry industry. She began her career working for a high-end jewelry designer in Los Angeles, traveling the country selling the designer's line of jewelry to the trade. Next she worked special event shows directly in jewelry stores, such as Bailey, Banks & Biddle, Helzburg and Marshal Fields. She then was responsible for the American operation of a South African Site Holder that specialized in working with clients who came to Africa on Safari. While in this role, Kelly provided highly personalized service by travelling the world to meet private clients to create custom designs or deliver requested pieces.
For the past 15 years Kelly has operated her own business providing custom design pieces and watches to private clients. Her clients continue to include members of the Safari community as well as senior executives, affluent couples, and young cosmopolitans that have all come to her through referral. Kelly is a member of the International Watch and Jewelry Guild (IWJG) and Rapaport Diamond Association.
Kelly Mitchell Fine Jewelry can now be found at Calame Jewelers. The store is located at 11 Highland Park Village.
http://www.kellymitchelljewelry.com
###