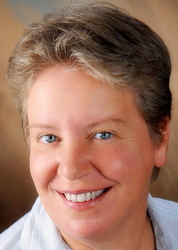 Naples, FL (Vocus) July 9, 2010
A short sale has many benefits to a homeowner who is under water and cannot afford to pay the mortgage. But what are the tax consequences to the seller of a short sale property? Potential short sale sellers are invited to join real estate industry expert and broker Robin Speronis as she hosts Tell Me Something I Don't Know short sale webinar series in an attempt to answer many of these questions in three live webinars. The free online seminars registration can be accessed at Zen Real Estate's website http://www.AskZenRealEstate.com and Luxury Lifestyle Homes' website http://www.LuxuryLifestyleHomes.com.
"A short sale can benefit all parties to the transaction. However, there are consequences to executing a short sale that may result long after the short sale has closed. Sellers should understand all the consequences before they wade into the short sale process," says Robin Speronis, owner/broker of The Speare House Brokerage Group of Southwest Florida.
The second in the webinar series, How Will The IRS Treat A Short Sale For Tax Purposes?, will be presented live July 14, 2010 – 3:00pm to 4:00pm EDT with a 40-minute question and answer period. The webinar will by presented by real estate investor and Florida licensed CPA Rick Donner of Donner & Co., CPA, PA.
To register and reserve a virtual seat now for the upcoming online webinars, visit http://www.AskZenRealEstate.com or http://www.LuxuryLifestyleHomes.com.
# # #