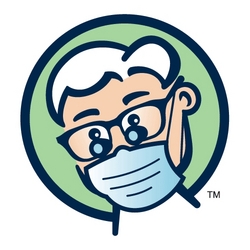 Dentists have a difficult challenge because they have to be a doctor who thinks like an entrepreneur while mastering new technologies and marketing channels in this increasingly complex and connected world
Tucson, Ariz. (Vocus) July 8, 2010
DrBicuspid.com, the fastest growing online dental news site, announced today the exclusive sponsorship of its Practice Management Community by PracticeWorks. Updated daily, the Practice Management Community will be a primary resource for dentists on all the news, technology, trends and business practices related to managing the modern dental practice.
Visitors can reach the Practice Management Community directly at http://practicemanagement.drbicuspid.com or through a link on the DrBicuspid.com home page.
Successfully managing a dental practice has never been more challenging than it is today. A difficult economic environment, uncertainty about healthcare reform, reduced reimbursements, and employee management issues combine with increased competition and rapidly changing technology to create a bewildering maze of management decisions that dentists must confront every day in order to maintain a successful practice.
"Dentists have a difficult challenge because they have to be a doctor who thinks like an entrepreneur while mastering new technologies and marketing channels in this increasingly complex and connected world," said Ashok Shah, president of DrBicuspid.com. "We're extremely proud to partner with PracticeWorks to make the Practice Management Community available at no charge to dentists. This community will provide dental professionals an online resource to keep up with the changes that are impacting their practices every day and help them make better decisions for themselves, their employees and their patients."
"In order to maintain and grow a practice while providing optimum patient care, dental professionals need to have access to tools and information that will enhance the way their practice operates," said Patrik Eriksson, president of PracticeWorks. "This partnership with DrBicuspid.com furthers our commitment to offering dentists the information, services and product solutions that they need to improve practice productivity and patient care."
About DrBicuspid.com
DrBicuspid.com is a division of IMV, Ltd. IMV Publishing operates Web sites targeted at vertical markets within the healthcare industry. DrBicuspid.com offers original feature articles, daily news, and educational information designed for today's dental professional and dental team members. The company's AuntMinnie.com site is the premier online information, transaction, and education site for the medical imaging industry.
About PracticeWorks Systems, LLC
PracticeWorks Systems, LLC, is the exclusive maker of KODAK Dental Systems, including SoftDent and PracticeWorks Software. KODAK Dental Digital Imaging and Practice Management Systems help dental professionals streamline workflow and enhance patient care by enabling them to capture, share, and use images and information easily and effectively. PracticeWorks is part of Carestream Health, Inc.'s dental systems group. Carestream Health is a leading provider of dental and medical imaging and IT solutions, serving customers in more than 150 countries. For more information, or to contact a PracticeWorks representative, call (800) 944-6365 or visit http://www.kodakdental.com.
About Carestream Health, Inc.
Carestream Health, Inc., is a worldwide provider of dental and medical imaging systems and healthcare IT solutions; molecular imaging systems for the life science research and drug discovery/development market segments; and x-ray film and digital x-ray products for the nondestructive testing market. For more information about the company's broad portfolio of products, solutions and services, please contact your Carestream Health representative or visit http://www.carestreamhealth.com.
# # #