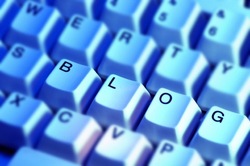 You will have a much better chance to realize your goals with the 'hands on' training
Port Charlotte, FL (PRWEB) July 8, 2010
Plug Into Profits, LLC puts a new spin on learning WordPress. Timothy Spears of Florida and business partner David Shenkman of Pennsylvania, realized the instructions for using plugins for WordPress, were far too complicated for the average Internet Blogger.
The majority of programmers who invent WordPress plugins are not well versed in instructional video presentations which showcase the use of their software. They are predominantly talented individuals but video tutorials are not where they excel.
Most WordPress Bloggers are not familiar with the language used to describe the various functions of the plugins and because they fail to understand how to use them correctly, many bloggers give up installing the versatile software. That's where Plug Into Profits, LLC http://www.pluginstoprofits.com comes into play.
With hundreds of plugins available in dozens of categories, you can watch the videos to see the different capabilities of each one, and decide which are best suited for your needs.
You will have a much better chance to realize your goals with the 'hands on' training the videos provide, which allow the viewer to pause and stop at key places. This provides the viewer to gain a full understanding of the benefits of the plugin, at their own pace. We are sure you will agree, it's like having a teacher beside you, guiding you each step of the way.
Whether you are setting up a blog that requires automatic content, or setting up an Amazon or eBay store, the possibilities are endless—and you will receive the best support available!
Support is what Plug Into Profits is all about. If you find a WordPress Plugin which is not in their directory, they will make a video tutorial for you, then notify you when it is posted and there is NO charge!
Find out how easy it can be when you have video tutorials that are easy to understand with Full Screen - High Definition Resolution with pause and stop options.
Learn how easy it is to maximize your WordPress Blog. Visit http://www.pluginstoprofits.com
###