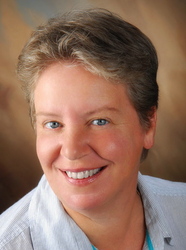 Naples, FL (Vocus) July 10, 2010
A successful short sale can be a stress relief to a homeowner who cannot afford to pay the mortgage. But can a lender make you sign another promissory note before agreeing to accept the short sale? Can a collection agency pursue you for the deficiency from the sale for years after the home has been sold? Potential short sale sellers are invited to join real estate industry expert and broker Robin Speronis as she hosts Tell Me Something I Don't Know short sale webinar series in an attempt to answer many of these questions in three live webinars. The free online seminars registration can be accessed at Zen Real Estate's website http://www.AskZenRealEstate.com and Luxury Lifestyle Homes' website http://www.LuxuryLifestyleHomes.com.
"Many short sales in Southwest Florida fall apart after the short sale has been approved by the lender when a seller is presented with a promissory note and/or the threat of a future deficiency judgment in the lender's approval letter. It would behoove the seller of a distressed property to understand all their options before weighing in on a short sale", says Robin Speronis, owner/broker of The Speare House Brokerage Group of Southwest Florida.
The third in the webinar series, What About Promissory Notes and Deficiency Judgments With My Short Sale?, will be presented live July 15, 2010 – 3:00pm to 4:00pm EDT with a 40-minute question and answer period. The webinar will by presented by attorney Jason W. Holtz with The Law Office of Kevin F. Jursinski, PA.
To register and reserve a virtual seat now for the upcoming online webinars, visit http://www.AskZenRealEstate.com or http://www.LuxuryLifestyleHomes.com.
# # #