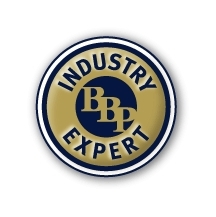 We have developed a proprietary system to...market manufacturing business for sale opportunities
Cleveland, Ohio (PRWEB) July 8, 2010
The Business Brokerage Press, the industry's leading publisher of educational resources for business brokers, recently named Kipp Krukowski of Confidential Business Sale, Inc. as an industry expert through demonstrated in-depth knowledge and success in manufacturing business for sale transactions for a second consecutive year. Krukowski's company has proven success in selling manufacturing related companies since 2003. Some of the transactions include businesses in the categories of metal stamping, food processing, machine shops, foundries, and wood products manufacturers among others.
"My educational background as a Mechanical Engineer with production and operational assignments that included stints in Global Purchasing, Supplier Quality Assurance, Production Control and Logistics combined with my MBA give me a comfort in working with owners of privately-held manufacturing businesses," says Krukowski. "We have developed a proprietary system for our business brokers to professionally package and market manufacturing business for sale opportunities to maximize the owner's value while maintaining confidentiality through the sales process."
The company's website has resources in regards to selling a business as well as a free download titled "50 Things to Consider When Planning to Sell Your Business".
About Business Brokerage Press
Since 1983, the Business Brokerage Press has been the leader in industry research and development, and deployment of the industry's most informative and advanced publications and services for business brokers. To learn more about the Business Brokerage Press, visit http://www.bbpinc.com/.
About Confidential Business Sale, Inc.
Confidential Business Sale is a business brokerage firm that assists business owners in the confidential sale of their privately-held companies. Having sold many businesses, Confidential Business Sale uses their experience to help in valuing the business, identifying potential buyers, negotiations, deal structuring, and due diligence. The company also assists companies and high net worth individuals in the business acquisition search process. With offices in Cleveland Ohio, Detroit Michigan, and Pittsburgh PA, the business brokers at Confidential Business Sale can be found at http://www.BrokersBusiness.com. MEDIA CONTACT: Kipp Krukowski, Confidential Business Sale, Inc. (216) 739-0272.
# # #