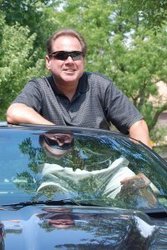 "The good news is that young adults still want to connect with their parents as advisors and supporters,"
Chicago, IL (PRWEB) July 8, 2010
College graduates find themselves woefully unprepared for many of life's challenges as they complete their transitions into the world of adulthood, according to a a survey of newly minted grads.
"Young adults credit their parents with delivering important insights as they were growing up, but they offer a long list of surprises encountered in the transition from school to work," according to author Michael Rosenbaum, author of the irreverent "Your Name Here: Guide to Life.''
In an online survey of young adults who graduated college in the past few years, young adults credit their parents as the most important influencers in their lives, but the survey suggests a need for parents to prepare their offspring better for the choices they'll make as adults, Rosenbaum said.
"I have no doubt that parents raised these issues while their children were growing up, but their offspring clearly need a refresher course just before they leave the nest," said Rosenbaum, a former journalist and the current Dad blogger at 5minutesforparenting.com. "Fully 90 percent of respondents cited key career insights they wish they had learned before entering the workforce, while 84% suggested they learned post-graduation relationship lessons and 77% cited critical financial insights.
"Recent graduates express the greatest degree of agreement on the financial issues they wish they understood earlier," Rosenbaum said. "What was the biggest lesson? Spend less than you earn.
"It sounds intuitive, but the lessons of thrift apparently need more emphasis," Rosenbaum continued. "It's a simple lesson that people who save five percent of their income for 45 years, can do a lot better than anyone who tries to save 45 percent of his income for just five years, but something gets lost in the translation."
The college grads taking part in the survey buy into the common wisdom that their generation is likely to trail that of their parents financially, but they tend to reject that likelihood for themselves. Fully 41% expect to do better than their parents, while only 23% expect to do worse, as individuals, while only 20% expect their generational cohort will fare better and 48% expect their peers to do worse.
"The difference appears to be savings," Rosenbaum said. "The recent graduates emphasize their own plans to put away substantial percentages of their income over a long period of time, improving their individual financial outlook."
Respondents expressed both recognition and gratitude for the guidance received from their parents—63% say parents have been their most important guides in life—but the litany of "new" insights after graduation indicates a need for a refresher course, Rosenbaum said.
"This isn't about telling young adults exactly what they should do, but rather providing a road map for how to make key decisions—and which are the most likely decisions to be faced," Rosenbaum said. "For example, while students are sure of their own ethics, they often are unsure about how to deal with ethical issues at work. While they understand that a career choice is important, they frequently are confused about how to make a career choice "between love and money."
"The good news is that young adults still want to connect with their parents as advisors and supporters," Rosenbaum said. "Although peers begin to surpass parents as sounding boards when the students enter the real world, appreciation of family relationships also strengthens.
"New graduates appear quite willing to have an adult-to-adult talk with their parents, sharing insights about the world they're about to enter," Rosenbaum said. "Parents can't anticipate every situation, of course, and their offspring don't want specific instructions about what to do in each situation, but they clearly would benefit from practical advice about how to make their most important choices."
###