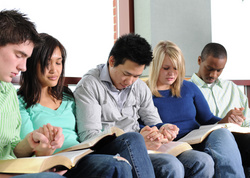 Heroin and Opiate addiction is affecting so many lives. Back 2 Basics in Flagstaff offers hope to a seemingly hopeless situation. -Sobriety is a Journey, not a Destination-
Flagstaff, AZ (PRWEB) July 18, 2010
Heroin. Opiates. Narcotics. Not all of us may not be familiar with these terms, but on a daily basis, they compromise the lives of so many young Americans. Young addicts are switching from narcotics and other opiates to the stronger drug of heroin. The younger generation is smoking, snorting, or injecting this dangerous drug, and accidental overdose is a major concern for our youth in communities throughout America.
With some drugs, the addict eventually reaches a threshold and maximizes the effect of the drug. With heroin, there is no threshold. This means users need to use more and more and heroin in order to obtain the desired effect. Across the nation, younger individuals are using more potent heroin, nearly quadruple the potency, than was used just five years ago. This increase in potency means more people need long-term treatment care.
Back 2 Basics in Flagstaff, Arizona, is just what the doctor ordered. This unusual, yet highly effective, program begins with a ten-week outdoor adventure component, allowing the participants a chance to reconnect with nature and themselves. In between each outdoor adventure, the participants reside at Back 2 Basics facility where they learn life skills, such as how to improve their future and be a proactive member of society. Back 2 Basics is a drug and alcohol treatment center for young adults ages 18-35.
Neighboring Sedona, the Grand Canyon, Mount Eldon, Sunset Crater, Walnut Canyon, Mogollon Rim, and dozens of other outdoor wonders, Back 2 Basics offers unique experiences found no where else in the world. Back 2 Basics centers around a 12-step recovery program: traditional therapy, continued education, life skills, green construction/sustainable living, community service, culinary arts, health promotions, mentorship, and therapies ranging from equine assisted therapy to Kung Fu all the way to cognitive behavioral therapy and EMD R. While Back 2 Basics may sounds like a vacation, it really is the perfect approach to help struggling youths recover from their addictions before it's too late.
If you know someone who is struggling from addiction or have questions about addiction please contact our staff at (877)339-4222 or (928)600-5488.
http://www.back2basics-sober-living.com
http://www.flagstaffbusinessnews.com/new-flagstaff-business-employing-unique-approaches-to-help-recovering-addicts/
http://azdailysun.com/news/local/article_f7553512-7ce8-51f2-a132-ed64594bddf3.html
# # #