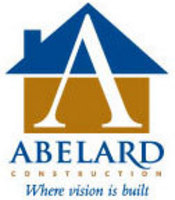 St. Paul, MN (PRWEB) July 9, 2010
Abelard Construction, an established nationwide general contractor and one of the largest insurance restoration companies in the country is proud to announce its joint venture with Drew Construction of Annapolis, MD. This new joint venture will allow us to better serve property owners in the VA, MD, and DC area who have suffered hail/wind damage from recent storms.
The Abelard team brings a seasoned team of property inspectors, roof estimators and insurance claims specialists. As a preferred contractor for many of the top insurance companies, they have performed thousands of insurance related property inspections, negotiated claims with residential and commercial insurance adjusters, and handled storm related claims for folks all over the country. As a general contractor they coordinate all repairs of the home, getting the job done right and quickly.
The Drew Group has done thousands of commercial and residential roofs in the VA, MD and DC area and has seasoned roofing crews with the capabilities of doing both residential and commercial roofing of any size and type. They also have a team of highly trained quality control inspectors to ensure every job, large and small, is done right and done correctly.
The owners and management of both companies have pooled their resources and best people together as Abelard Construction VA, LLC. Now property owners whom have suffered hail/wind damage to their roofs and properties in the greater DC area will get the best of both companies! Abelard to process the claim and act as a general contractor and Drew to ensure all roofing jobs are done to the highest level of quality.
Abelard Construciton company profile
General Business Activities:
Abelard Construction, a nationwide general contractor, with offices in seven states, is one of the largest insurance restoration companies in the country. Our qualified and highly trained staff of property inspectors, estimators, insurance claim specialists, public adjusters, structural engineers and contractors provide our residential and commercial clients assurances that their property and their insurance claim will be handled efficiently and property owner will receive the appropriate compensation from their insurance carrier. As a general contractor, they also ensure all work will be coordinated and finished quickly and accurately with insurance proceeds. They handle all billings to the insurance company, making the claims process simple for the property owner.
The Abelard team uses the proprietary Xactimate estimating program to write storm damage estimates for property owners after the storm. This software is used by all major insurance carriers in the estimating process and facilitates a fast, efficient claim receipt. Our expert team meets with insurance adjusters on site and ensures all storm related damages are covered so the property owner has zero out of pocket cost for repairs. As one of the largest full service general contractors in the country, they make sure any and all trades are completed on the home with the highest quality craftsmanship, crews and materials. The Abelard insurance claims team also handles invoicing, making sure all monies get released from the insurance company in a timely manner and any supplements or cost increases get paid by the insurance company.
Services:
Full Service General Contractor
Largest Insurance Restoration
Contractor in the Country
Free Property Inspections
Storm Damage Analysis
Insurance Claim Processing
Meets with Insurance Adjusters
Negotiates Insurance Claims
50 Xactimate software licenses
Commercial/Residential Roofing
Public Adjusting
Structural Engineering
Appraisal/Arbitration experience
Repair Services
Emergency Response
Personnel and Experience:
Brian Southard, Managing Partner - 20 years
Anthony Delmedico, Managing Partner - 20 years
Dave Drew, Managing Partner- 20 years
Keith Campbell, VP of Sales, Haag Certified roof inspector -15 years
Gina Delmedico, VP of Operations -10 years
Jessica Wright, Accounting - 5 years
Josh Hughley, Senior Estimator - 5 years
Thad Bembenek, Field Superintendent - 20 years
Tim Curtin, Insurance Claim Processing Department - 20 years
Brian King, Field Manager of 30 insurance/property inspectors - 25 years
Drew Construction company profile
General Business Activities:
Drew Construction Services, Inc. is an established multi-faceted roofing and sheet metal company in the greater Washington, DC area. Since our conception as a full service general contractor in 2001, we have expanded our client list by becoming a leader in providing professional roofing services. Our qualified and trained professional staff provides our clients assurances that can only be offered by few contractors in the area. A proud member and affiliate of the NRCA, PMA, BOMA and MARCA affords us the opportunity to stay in touch with the needs of the construction community.
Licensed in the states of Maryland, Virginia, the District of Columbia and Delaware we can offer property owners an in-house and complete contracting relationship to meet the needs of owners with complex projects. Being a certified installer of all the major roofing manufacturer's products allows us the ability to design, install and engineer a roofing project to meet an owner's needs and budget. Our dedicated field personnel are continuously trained to stay a step ahead of our competition. In addition to our safety and field training, our commitment to invest in the latest roofing equipment allows our clients a comfort that the products we install will be applied within the strict guidelines of the manufacture's specification.
Services:
Commercial/Residential Roofing
Sheet Metal
Roof Inspections and Analysis
Preventative Maintenance
Repair Services
Emergency Response
Crane Services
Roll Off Debris Services
Personnel and Experience
David Drew, President and Owner - 20 years
Michael Klakring, Vice President - 25 years
James Fisher, Senior Project Manager - 25 years
Heather Aliff, Accounting - 5 years
Kathy Guice, Service Manager - 4 years
Lloyd Warble, Senior Estimator - 15 years
Michael Sichette, Senior Estimator/Project Manager - 20 years
Carl Grady, Field Superintendent - 12 years
George Barksdale, Safety Director - 10 years
###