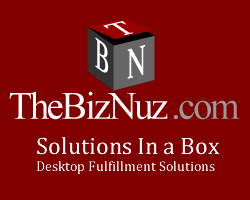 "With the new model, some publishers such as those currently in an outsourced service bureau can expect a shift of some responsibilities. This is because the SaaS model more closely resembles an in-house solution"
San Marcos, CA (PRWEB) July 13, 2010
Desktop Manager has been released to marketing by TheBizNuz.com. Desktop Manager was developed for deployment on a PC or Mac system to be Software as a Solution (SaaS). The Desktop Manager Suite is intended to reduce and downsize the requirement of large scale IT systems in order to provide: sophisticated desktop subscription fulfillment, on-line and real-time data entry and customer service, complete audit trails and history, and the archiving of all historical subscriber data. All input and output functions of Desktop manager as well as complete publisher and publication customization are controlled from within the Desktop Manager dashboard.
TheBizNuz.com's desire to provide a unique product into the subscription fulfillment market was driven by the knowledge that consumer and controlled publications, and other list owners, have not had any clear choices for many years. Economic factors have significantly altered the landscape. Rate bases have declined, costs have increased and staff has become harder to recruit, train and retain. Fulfillment companies have shrunk, merged and gone out of business. The need clearly exists for a completely new solution for the publishers to perform their essential fulfillment responsibilities to their audience but also to earn increasing revenues.
"With the new model, some publishers such as those currently in an outsourced service bureau can expect a shift of some responsibilities. This is because the SaaS model more closely resembles an in-house solution", explained Mick Hutchins, Partner in TheBizNuz.com. "Publishers, currently in a service bureau, but who desire more control of the process, should readily consider bringing these functions back to regain what they have been missing such as scheduling, depositing, etc. The reality of not having to maintain a staff of developers and network specialists and not having to be concerned with hardware or software obsolescence will draw publishers to this new way of performing. The overall rewards and cost savings can be significant."
Publishers and list owners interested in learning more can visit TheBizNuz.com or email mick(at)thebiznuz(dot)com or call 1-760-744-1372 for more information.
# # #