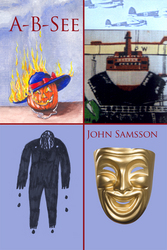 Pittsburgh, PA (Vocus) July 8, 2010
The narrator takes the reader into a world of destruction, death, poverty, and brutality. Describing abhorrent acts of cruelty perpetrated on the innocent and guilty alike. Surviving in this world was paramount: most did some did not. The South Bronx in the 60's through the 90's was not a place for the weak of spirit, mind, or body working in a school, or a precinct. The characters described here learn that they must lean on others in various ways to enable them to escape to their own world with most of their mental health intact.
About the Author:
John Samsson immigrated to the United States in 1961 from Belfast, Northern Ireland. He lived through the terrible bombing of his native city during WWII having been born just months before the outbreak of that horrific war. After an honorable discharge from the U.S. Army in 1965, he attended New York University (G I Bill) attaining a New York City Teaching License in 1969. He spent the bulk of his teaching career in the South Bronx where he experienced - among other things - a deja vu sensation witnessing the destruction there to the destruction in his native Belfast. He retired in 1994 and still lives on Long Island with his wife Josephine and four children.
RoseDog Books is pleased to announce the publication of A-B-See ($16.00) ISBN: 978-1-4349-9594-0, paperback. For more information, please contact RoseDog Books, at 701 Smithfield Street, Pittsburgh, PA 15222. To place a book order or to learn important information about shipping prices, tax, and our return policy, please call (800) 834-1803.
###