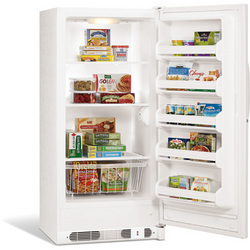 "I love this site, I will shop here anytime I need something new for a makeover in my home" The Johnigan Family
Havelock, NC (PRWEB) July 9, 2010
The Military Club has once again extended its lineup of merchandise to include lawn and garden products and freezers. Teaming up with The Cougar Group, the Military Club now offers a vast array of lawn products in stock or via special order.
About the Military Club:
The Military Club is a U.S. (American Owned) Corporation. The Military Club finances exclusively, Active Duty Military Members, Retired Military Members and Government Employees. Offering low monthly payments and concentrating on military financing allows unparalleled expertise in serving the military community with financing terms which thousands of satisfied clients have come to expect.
The Military Club's longstanding relationship with international manufacturers and our ability to provide affordable financing to military members that have struggled with past bad credit, has proven to be a winning combination that adds up to unparalleled growth in the industry. With a staff of full time finance professionals in constant search of ways to offer better financing terms and lower payments for military members and a 90-Day no interest program coupled with a 20% Discount, and convenient monthly payments, military customers get a better way to save money that no other competitor dares to match.
Diligence in offering the most innovative and cutting edge financing and low monthly payments insures that military customers have access to the very best financing programs available, period.
Access to "Quick Ship" programs bring speed when needed, and "Custom Order" division offers a wide selection of merchandise not even available in many "Brick and Mortar" Stores. Offering custom build Computers gives an ability to "insure satisfaction of the product" without having to settle for "what is in stock" at the Retail Super Stores.
# # #