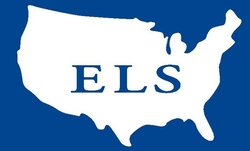 We are thrilled to have such a strong presence on the Top 10 Oregon Campground Locations list. As the 2010 camping season enters peak season, we are looking forward to welcoming both new and returning guests
Chicago, IL (Vocus) July 8, 2010
Equity LifeStyle Properties, Inc. (NYSE: ELS) is pleased to announce that three of its Oregon-based campgrounds have been named to the Top 10 Oregon Campground Locations, by Northwest Travel Tips. The awarded campgrounds include Seaside, Bend-Sunriver, and Mount Hood, which are part of Equity LifeStyle Properties' portfolio of Northwest campgrounds. The campgrounds named to the Top 10 list were chosen based on a broad set of criteria, which includes: scenic features nearby; interesting attractions nearby that stimulated learning; amenities for adults and kids; clean and well kept; easy access; a peaceful environment; and safe and secure.
Equity LifeStyle Properties' campgrounds that are the recipients of the Top 10 Oregon Campground Locations include:
·Seaside (number one), located in Seaside, Oregon, offers its guests both indoor and outdoor recreation facilities, which include an indoor pool and spa, sports courts, fitness room, BBQ patio, and miniature golf, making the campground a year-round destination. Both scenic and historic sites surround the campground and visitors have the opportunity to go whale watching, hiking, biking, salt-water fishing and swimming. Indoor activities include nearby Lewis & Clark historical sites, the air museum, Seaside Aquarium and the factory outlet stores.
·Bend-Sunriver (number two) is situated on 289 acres in Bend, Oregon. Located on the Little Deschutes River, the campground offers its guests the opportunity to spend the summers fishing in the area's rivers and lakes, which are stocked full of salmon, whitefish and rainbow trout. Additional warm weather activities include boating, swimming, hiking and horseback riding. Come the winter months, Mount Bachelor Ski Resort is located minutes away. Bend-Sunriver offers an abundance of additional amenities, which includes sports courts, canoes, country store, kayaks, spa, and swimming pool.
·Mount Hood Village (number five) is located in Welches, Oregon. Mount Hood's guests have nearby access to a 27-hole golf course, over 700 groomed hiking trails, rock climbing, bird watching, mountain biking, miniature golf and fishing, and the Alpine Slide, located in the Mount Hood National Forest. Located minutes away, the historic Timberline Lodge is the only U.S. location that offers year-round skiing and snowboarding. Mount Hood Village is also home to its highly anticipated annual Huckleberry Festival and Salmon-Mushroom Festival. Additional amenities include a heated indoor swimming pool and spa, fitness center, the Village Store, sports courts and banquet facilities.
"We are thrilled to have such a strong presence on the Top 10 Oregon Campground Locations list. As the 2010 camping season enters peak season, we are looking forward to welcoming both new and returning guests," said Ellen Kelleher, Executive Vice President of Property Management.
With the 2010 summer camping season underway, Equity LifeStyle Properties' Seaside, Bend-Sunriver and Mount Hood Village provide an excellent destination for campers and RVers to enjoy both the serenity of the Northwest and the adrenaline rush of the area's endless outdoor activities. To view the entire family of Equity LifeStyle Properties portfolio of resort campgrounds across the country, please visit http://www.RVontheGO.com.
About Equity LifeStyle Properties
Equity LifeStyle Properties, Inc. (NYSE: ELS) owns or has an interest in over 300 quality properties in over 25 states and British Columbia consisting of over 110,000 sites. Equity LifeStyle Properties is a self-administered, self-managed, real estate investment trust (REIT) traded on the New York Stock Exchange under the symbol "ELS," with headquarters in Chicago. The Company's goal is to create value for residents and investors by providing consistently high levels of services and amenities in attractive surroundings. The Company's properties can be viewed on http://www.equitylifestyle.com, http://www.RVontheGO.com and http://www.ThousandTrails.com.
###