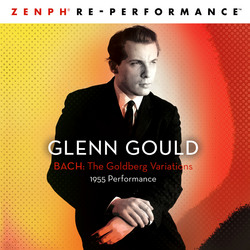 This event marks the premiere concert presentation of this re-performance in the USA.
Durham, NC (PRWEB) July 8, 2010
On Friday, July 23rd, 2010, Zenph Sound Innovations will present a live re-performance of Glenn Gould's 1955 Goldberg Variations at the annual Newport Music Festival. Zenph chairman and founder Dr. John Q. Walker will host the show at the historic Newport mansion, The Breakers, at 9:00 pm.
Gould's original album was a watershed moment in his career. It offered a dazzling new kind of Bach playing on the piano: probing, nuanced, uncommonly transparent, but also thrillingly virtuosic, rhythmically dynamic, and tonally ravishing. The reviews mostly ranged from enthusiastic to awestruck; critics pronounced Gould a genius, a Wunderkind, one of the greatest and most promising pianists of his generation, even the greatest. The album became a bestseller—it made a once-esoteric harpsichord piece something like a household word—and has never been out of print. The hype surrounding its release focused on Gould's eccentric personality as well as his pianism. It unleashed a storm of publicity in the spring of 1956 that made him an international celebrity and the most talked-about and photographed young classical artist of the day.
However, this album was a product of 1950s recording techniques. It is one of the last great "mono" records, and thus offered an irresistible challenge to Zenph: the opportunity to show off its process by making a convincing re-performance from a familiar interpretation by a pianist renowned for precise finger work. The results had a splashy debut in a live re-performance at Glenn Gould Studio in Toronto, on September 25, 2006.
Through Zenph's unique technology, the Breakers audience can sit in the room for a live performance of the Goldberg Variations, watching as Glenn Gould performed them 55 years ago. The re-performance will be played on a state-of-the-art nine-foot Yamaha concert grand. Dr. Walker's introductory examples will illustrate the genius of both Bach and Gould as embodied in this treasured performance. He'll explain the Zenph process of transforming music into nuanced data that precisely describes how an artist performed a piece. This event marks the premiere concert presentation of this re-performance in the USA.
The Newport Music Festival 2010 celebrates its 42nd season this year, continuing a tradition of presenting unique chamber music programs, American debuts, world-class artists and special events in the Gilded Age "summer cottages" of Newport, Rhode Island. The late Artistic Director, Dr. Mark P. Malkovich III, researched and selected works from 19th century chamber music, vocal repertoire and the Romantic-era piano literature to create one of the most extraordinary festivals in the world. Over its history, the Newport Music Festival has presented over 130 thirty artists and ensembles in their American debuts.
To order tickets to this special Zenph event, please call the Newport Music Festival box office at (401) 849-0700 or visit the festival website at http://www.newportmusic.org. Tickets for this event are $40 and include a pre-concert reception.
About Zenph Sound Innovations, Inc.
Zenph Sound Innovations creates proprietary software and algorithms that transform recorded music into data describing precisely how musicians perform. From this data, musical performances can become immersive and interactive: recordings can be "re-performed" with astonishing fidelity, and contemporary artists and consumers can gain access to an entirely new set of creative possibilities. By understanding the nuances of an individual musical style as a digital "signature," Zenph's technology enables the re-imagining of the entire music industry. The company's work was named one of the "Best Ideas of the Year" by The New York Times Magazine and has received multiple GRAMMY® nominations. The editor of Stereophile magazine described Sony Classical's new recording Rachmaninoff Plays Rachmaninoff as one of the finest piano recordings ever made. For more information, please visit http://www.zenph.com.
###