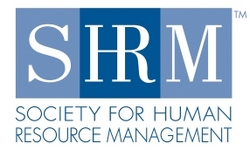 "It's been a recruiting bonanza for King James," writes Curtis Midkiff of SHRM
(PRWEB) July 8, 2010
Is Lebron James an HR recruiters dream? The Society for Human Resource Management (SHRM) released the following essay laying out a simple plan for NBA teams looking to add James to their rosters.
The Courtship of King (Lebron) James – by Curtis Mmidkiff, SHRM Social Media Manager
"As I sit here writing, SportsCenter has aired yet ANOTHER story about the sports subject that has captivated the world this summer.
"If you guessed the World Cup — you guessed wrong. The biggest story in sports this summer is the decision Lebron James must make regarding where he would like to play next year.
"Its been a recruiting bonanza for King James who has had several teams make a pilgrimage to his Cleveland offices with powerpoints and stars like Jay-Z to make a pitch to the world's most eligible sports hire.
"This whole process got me thinking about the role of recruiting as an HR discipline. On any given day SHRM members are involved in the competitive recruitment of talent on behalf of their companies who are looking for that championship ring of productivity. We always say at SHRM that WE KNOW NEXT — so I thought I would ask a recruitment professional to chime in with some advice for the Cleveland Cavaliers and other teams seeking to court the king.
"I reached out to Conine Chovan, PHR, who I met at the SHRM10 Annual Conference, a seasoned recruitment professional with over 15 years of experience currently working for Sharp Healthcare. She laid out a simple plan for NBA teams looking to add Bron Bron to the roster…Hope you are listening
1) Talk with him, find out what the top 5 factors he is considering in making a decision. Discuss his "wants" and "needs".
2) Talk with his "camp" i.e. agent, manager, family, high school b-ball coach, teammates, friends, priest (or other religious figure), girlfriends, etc. Find out what they are advising and encouraging him to do and why.
3) Assess what the other teams have to offer.
4) NBA teams need to create their proposal based on 1, 2, 3 including a time frame for a response.
5) Camp King James evaluates, counters until they have what they want and need.
6) NBA teams that didn't get a contract with KJ should negotiate contracts with other top-pick free agents, i.e. "build a bench". Other teams should find out details of contract that KJ signed including the details of a buyout and the length.
7) Continue an open line of communication with KJ for future. Have a "courting" strategy.
"Scout future high school b-ball rock stars!
"So there ya have it, once again HR comes to the rescue. While noone knows where LeBron will end up, one things for sure as HR pros…WE KNOW NEXT!"
Curtis Midkiff known as @SHRMsocmedguy on twitter is Manager of PR and Social Media Relations for SHRM. He can be reached at curtis.midkiff(at)shrm(dot)org
###