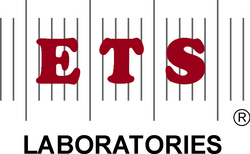 With her extensive experience and expertise, she will be a welcome asset to our clients in Southern Oregon
Saint Helena, CA (PRWEB) July 8, 2010
ETS Laboratories is pleased to announce the latest addition to our analytical team. Patricia Howe will be heading up ETS's newest satellite laboratory in Roseburg, Oregon this fall.
Beginning in August, Pat will be at the ETS Roseburg facility, located in Umpqua Community College. This new facility will make ETS's quality and personal service even more convenient to the Southern Oregon wine industry, bringing many advanced analytical tools to local vintners' doorsteps. The ETS Roseburg laboratory will also coordinate with other ETS locations to provide non-routine analyses and other assays which are only performed in St. Helena.
Patricia brings with her more than 30 years of experience in the wine industry and a wealth of technical knowledge. She has worked both as a research enologist and technical director, and has published many articles about wine science. In 1997, she opened her own sensory laboratory and consulting firm in Napa, and founded the smallest freestanding bonded winery in the United States. Pat has also served as one of the industry's premier wine educators, teaching classes at the Napa Community College and Missouri State University, and running the teaching laboratory at UC Davis.
In Roseburg, Pat will perform the daily onsite analyses, and serve as the local ETS contact for Southern Oregon vintners.
"I have known Pat since she first began her career in the wine industry. We are very excited to have her on the ETS team. With her extensive experience and expertise, she will be a welcome asset to our clients in Southern Oregon," says ETS President Gordon Burns.
ETS Laboratories was established in 1978 by Gordon and Marjorie Burns to provide the rapidly-expanding California wine industry with technical assistance and laboratory support. ETS's dedication to innovation and quality has led it to become what is today one of the most advanced independent analytical laboratories in the industry. ETS's ISO-accredited quality control system ensures that their results continue to be fast, accurate, and the one "sure thing" in analytical services.
# # #