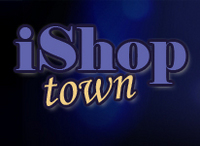 We are not trying to reinvent the wheel with our 115% Price Guarantee Program, just trying to give sport merchandise consumers a great website to shop
Pasadena, CA (PRWEB) July 9, 2010
iShop Town, an ecommerce retailer of officially licensed sports gifts and merchandise, introduced the launch of its 115% Price Guarantee Program. The 115% Price Guarantee program is a low price guarantee program where iShop Town will match any retailer's price plus refund the difference between the competitor's price and the iShop Town price by 15%.
"Other Internet competitor's sell some of the same products as we do particularly with the NCAA gifts and merchandise" said the CEO of iShop Town "in accordance with our company philosophy of offering a first class shopping experience, we want to make sure we are offering the lowest prices possible. It also a great way to keep an eye on what the competitor is doing".
A price guarantee program is not a new concept. In fact, price guarantee programs are nearly as old as Internet shopping. And the CEO of iShop Town is aware of this: "we are not trying to reinvent the wheel with our 115% Price Guarantee Program, just trying to give sport merchandise consumers a great website to shop". "We continue to think of innovative ways to compete with Amazon's of the world and with programs such as our 115% Price Guarantee, Alumni Cash Back Program and providing free, fast shipping on all orders we feel we offer an excellent alternative to the shopping Internet megamalls" he concluded.
The iShop Town price guarantee program went into effect July 1st. For customers to take advantage of the program they can place their order at iShop Town and then contact iShop Town via email within 5 days providing the competitor's website and price.
Full details and restrictions interested customers can be read by visiting the iShop Town 115% Price Guarantee Program.
About iShop Town:
iShop Town (http://www.ishoptown.com) is a Yahoo based store headquartered in Pasadena, California that offers a variety of merchants an ecommerce platform to showcase their products to consumers with the goal of providing a first class shopping experience. Free fast shipping on top quality sports merchandise is the cornerstone of the service as well as providing the security of shopping that comes with a Yahoo based ecommerce store.
###