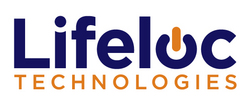 "The EV30T solution marks a significant step forward in workplace breath testing. It is good for employee welfare and the bottom line." - Tom Imbus, president of Safety & Health Connections, LLC
Denver, CO (PRWEB) July 8, 2010
Lifeloc is pleased to announce the immediate availability of the EV30T, a new addition to its powerful line of Workplace Breath Alcohol Testing Systems.
Alcohol is the most widely used drug in the United States. According to The George Washington University Medical Center, alcohol problems affect employees in industries from manufacturing to information technology, from the boardroom to the shop floor. The cost to U.S. employers is estimated to be $134 billion in productivity losses, mostly due to missed work. The U.S. Department of Health and Human Services reports that the misuse of alcohol by employees also contributes to higher health care spending, decreased productivity and increased safety risks.
"Lifeloc Technologies expertise is in helping business set up and administer alcohol testing programs and it's never been more important than today," said Kelly Silverman, product manager with Lifeloc. "We're proud to be a part of a substance abuse solution for employers that reduces costs and improves productivity and safety."
The EV30T solution consists of Lifeloc's field proven EV30 breath alcohol testing instrument teamed with a rugged, reliable and compact thermal printer and our new "Thermalast" thermal paper.
"This solution marks a significant step forward in workplace breath testing with its ease of use, ergonomics and image quality. No longer does workplace breath testing have to be tied to thin multi-part paper, its inconsistent print quality and antiquated impact printing technology," said Tom Imbus, president of Safety & Health Connections, LLC, a company specializing in workplace alcohol and drug consulting and training programs. "Almost any business, not just those mandated to do alcohol testing by the Department of Transport (DOT), can benefit from the EV30T solution. It's good for employee welfare and the bottom line"
Making this advance possible is Lifeloc's new "Thermalast" thermal imaging paper. Laboratory tested, the Thermalast paper maintains image quality up to 20 years in normal office conditions. This is up to 15 years longer than required by DOT regulation. Silverman describes Thermalast paper as being coated on the front and back sealing in image sharpness and creating more durability. Unlike the inexpensive receipt and fax paper typically used for workplace breath testing, the Thermalast paper is thicker and stronger and will not fade or darken when stored or exposed to long-term office conditions.
"The Thermalast print solution is available immediately as an upgrade to existing EV30 customers and is also available to first time users in the attractively priced EV30T kit. The kit includes everything a DOT or non-DOT mandated business requires to perform in workplace alcohol testing," explained Silverman.
For more than 25 years Lifeloc Technologies, Inc. has served the workplace and law enforcement communities as a leading global designer and manufacturer of professional breath alcohol testers. More than 35 countries currently utilize Lifeloc's breath alcohol testing equipment for workplace, DOT, law enforcement, education and corrections testing. Lifeloc products, proudly manufactured and serviced in the USA, are recognized worldwide for their ease-of-use, accuracy and reliability.
To learn more about Lifeloc and the EV30T, please visit http://www.lifeloc.com or call 1-800-722-4872.
###