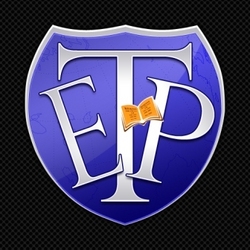 "the ESL industry doesn't want people to know that any native English speaker can teach English to students worldwide without ever leaving their home!"
(PRWEB) July 9, 2010
Almost everyone in America knows someone that has traveled overseas to a job making good money teaching English. But what the Big ESL industry doesn't want people to know is that 'any native English speaker can teach English to students worldwide without ever leaving their home!
"The big ESL industry wants people to go overseas and work at their schools, but with today's technology people can run their own teaching businesses from home to ESL students anywhere in the world!" says ESL Teaching Expert David Redman.
Redman gives free weekly webinars on 'how to teach online' to help native English speakers get their own Online English Teaching Businesses started from their home. The TEP (Teach English Program) webinars go over the basics of how to teach online and get an Online Teaching Business started including one of the best techniques to get students interested in studying with the teacher. The webinars also cover a couple of teaching techniques teachers can use to keep students paying month after month. "Like any business, it's your loyal customers that make you the money" adds Redman.
Unlike a regular English school that needs classrooms, offices and a lot of equipment, the start up costs for a teach English online business are minimal. A teacher needs a computer, an internet connection, a headset with a mike and a video chat program like Skype. "A lot of online teachers use Skype's free computer to computer calls! So you can compete with the big schools head to head."
In recent years companies in Korea have been hiring native English speakers living in Korea to teach Korean students English online and on the phone. The teacher usually uses a VoIP phone service or Skype and the students use their computers or their mobile phones. This is taking place in Japan and other countries as well. "Why do these companies hire native English speakers in country to teach on line? They just don't want the secret out! Americans can teach to Korea or Japan or Italy without ever leaving home!"
You can get more information at http://www.teachonlinesite.com.
David Redman is an actor, writer, and teacher living just outside of the ancient city wall of Seoul, S. Korea and within a missile toss of the North Korean border. David was a lead actor on MBC's Top Ten hit TV show 'Surprise' where he appeared in over 127 episodes; he became famous in South Korea for his portrayals of a detective, the Professor and his comedic roles. David is a co-writer and editor of the innovative ESL graphic novel, 'Quantum Spies' published in 2007.
###