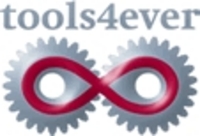 Lynbrook, NY (PRWEB) July 12, 2010
Tools4ever, the market leader in Identity & Access Management, has announced a new version of User Management Resource Administrator (UMRA), a component of its Identity Management suite. UMRA operates as an add-on software layer for the network. It detects user account changes across the network and implements these in the linked systems, correctly, uniformly and automatically. This means the user account data in the various systems is always synchronized and accurate. The new UMRA version ships with improved connectors for SAP and Exchange 2010 and offers a number of new connectors for educational applications such as Google Apps, @VO 3, Moodle and Edictis.
Generally speaking, two types of SAP connectors are available in UMRA. The first is a connector for SAP HCM, which ensures that employment status changes are processed into the corresponding user accounts across the network. The second type is a connector for all other SAP modules (FI/CO, MM, SD, CRM etc.). UMRA can manage the user accounts in any SAP module through this connector. UMRA offers all the features available in the SU01 (SAP User Management) application, but does not involve any complex and expensive SAP installation cycles.
"SAP support in UMRA marks an important change for us," comments Jacques Vriens, Tools4ever CEO. "Creating a link with SAP systems is highly complex from a technical point of view. If you make a mistake, systems will overload and cease to function properly. During development we focused heavilyon the tuning. With the UMRA SAP link, SAP systems are accessed the right way, so the systems will not overload."
The new connectors represent an addition to UMRA which allows users to create a link between various systems and applications. Thanks to its more than 130 out-of-the-box connectors for various systems and applications containing user account information, UMRA can manage user accounts for a substantial number of applications. These include directories (such as Active Directory, eDirectory, OpenLDAP, Oracle Internet Directory, Lotus Notes), applications (such as SAP, Siebel, HP Openview Servicedesk, PLANon, TopDesk, AFAS, PeopleSoft, ADP, Clientele ITSM) as well as platforms (Windows, Novell, Linux, OS400 etc.).
UMRA now offers enhanced options for making the user account management more effective using a phased approach. For instance, users can include all scripts and manual procedures related to user account management in UMRA. Unskilled IT employees can then perform complex user account management tasks. They are offered a default electronic form through which they can trigger specific UMRA projects.
UMRA Workflow Management (WFM) enables users to work according to a predefined workflow. For instance, when employees request a user account modification, their manager can approve the request, and the IT department can then grant its final approval. Once the final approval is received, the modification will be automatically implemented across the network.
Finally, UMRA offers admins the ability to use an authoritative system in the network (usually an HRM system) as a source system for user account management. For instance, when an employee leaves the organization, the associated modifications in the HRM system will be detected by UMRA. It will then perform the necessary tasks such as disable the account, movethe account to a different organizational unit, notifyapplication managers etc.
More information about UMRA is available at http://www.tools4ever.com/products/user-management-resource-administrator/.
About Tools4ever
Tools4ever offers quality and scalable productivity solutions for the Windows 2003/2008 system administrator with the main focus on User Provisioning and Life Cycle management, Identity Management and employee self service.
Tools4ever has gained international renown, serving more than 5,000 clients worldwide with offices in the USA, UK, France, Germany and The Netherlands.
Tools4ever is a Microsoft Certified Gold Partner and is committed to delivering superior products and outstanding customer support.
# # #