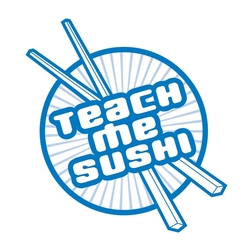 Few people are indifferent about sushi - you either love it or you hate it
New York, NY (PRWEB) July 13, 2010
Who hasn't sat in a sushi restaurant looking over at the sushi chef behind the counter and wondered to themselves….I wish I could do that. It looks almost impossible – knife skills, proper ingredients, technique….the intimidating list goes on and on. How fabulous would it be to be able to recreate your favorite sushi dishes at home for your family and friends! With the launch of the latest iphone application, Teach Me Sushi, it's never been easier.
Teach Me Sushi features easy to follow, informative videos on how to make sushi from beginner to advanced. Clear instructions on how to make rice, select your fish and what equipment and ingredients you need to have on hand before you begin are also included. And once all of your ingredients and equipment are in check and ready to go, there are videos demonstrating how to make a wide assortment of dishes -- from basic maki sushi rolls – all the way through to some of the more intricate "special" rolls you find on most sushi menus. The lessons are no longer than five minutes and come with a coordinating step-by-step visual guide for each creation.
The application is the brainchild of trained sushi chef Jake Davidow, creator and founder of Teach Me Sushi, and Drew Lavyne of Six Minute Stories. "We wanted to create an app that was fun, easy to follow and user friendly," says Lavyne. "The goal was to create an environment that was instructional and approachable at the same time."
Trained in South Africa, Davidow turned his passion for sushi into a catering business in 2000 and shortly after moved to London and began teaching private classes for London socialites and fashion industry insiders. The personal interaction between his students and the enjoyment his clients revealed as they learned how easy making your own sushi was inspiring.
"There is something about sushi that gets people excited," says Davidow. "In Japanese it's called Otaku. A loose understanding of the word is a feeling that sits below obsession but above passion. Few people are indifferent about sushi – you either love it or you hate it. And those who love it – really love it. My goal is to make it easy for people who are passionate about sushi to be able to create it at home for their family, friends and ultimately themselves."
Key features on the app includes:

13 action-packed videos (over 45 minutes) that cover the basics of making sushi all the way through to advanced rolls (i.e. maki, handrolls, nigiri, etc.)
Visual step-by-step guides on how to make the different sushi dishes
A built-in timer to make sure your rice turns out perfectly every time
Shopping lists of essential ingredients and equipment needed for each preparation
Shopping list tool: map based on user's GPS location for the nearest Japanese markets to find all necessary ingredients
The app has received fantastic reviews so far with Appsafari giving it a 5/5. A more in-depth video review can be found here: http://dailyappshow.com/teach-me-sushi
Teach Me Sushi is available on iTunes for $6.99 – but for the 1st month only will be available for $4.99.
For more information, please visit http://www.teach-me-sushi.com or follow on Facebook and Twitter at TeachMeSushi.
###