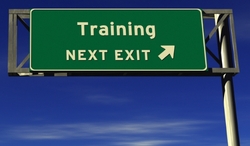 "LevelTen is about radical transformation on the web," Director Tom McCracken said. "Whether its training, strategy, marketing, or development, we offer services that can build any organization into an online leader."
Dallas, TX (PRWEB) July 12, 2010
More than two-thirds of organizations anticipate increasing their investment in open source technology, according to a recent survey by Accenture.
This comes as no surprise to Dallas-based LevelTen Interactive, which has been preaching the virtues of top open source development platform Drupal to clients and colleagues since 2008.
Of those surveyed, 40% said they plan on migrating mission-critical software to open source platforms within the next 12 months.
With such an open source expansion, there is a need for effective training solutions that will show organizations how to harness open source technology properly. LevelTen has released a schedule that will offer a fast-paced Acquia training overview for Drupal users.
Schedule:
Drupal In a Day — July 19, 2010. This class is designed to show you how to create your own Drupal site from start to finish.
Beginning Drupal for Site Builders — July 20 & 21, 2010. In just two days, this class will bring you up to speed on Drupal site building, and will equip users to tackle their own projects.
"I have been nothing but pleased with the recommendations and services we have received from LevelTen," Tektronix Communications E-Marketing Manager Brooke Blackwell said. "Their consultants are top notch, always having a clearly defined, reason-based recommendations. The training we received was easily understood by all team members."
Why should organizations make the switch to open source? In both the United States and United Kingdom, respondents cited quality and improved reliability as the key benefits to open source programs.
More than 70% said they believed open source could save them software maintenance costs, while 69% said that open source provides better security and bug fixing solutions.
Among companies in the Communications & Hi-Tech industry, 83% have either fully committed to using open source in their business or are experimenting and open-minded to future usage.
"LevelTen is about radical transformation on the web," Director Tom McCracken said. "Whether its training, strategy, marketing, or development, we offer services that can build any organization into an online leader."
About Drupal:
Drupal is an open-source content management system (CMS) that allows an individual, a community of users, or an enterprise to publish, manage and organize a wide variety of content on a website. Hundreds of thousands of people and organizations are using Drupal to power their online efforts.
About LevelTen Interactive:
LevelTen Interactive is full service Interactive agency, with a focus in Drupal development, Internet marketing, and digital strategy services. LevelTen Interactive focuses on building their clients into online leaders. LevelTen Interactive was founded in 1999, and is headquartered in Dallas, Texas. For more information, please visit http://www.leveltendesign.com or call (214) 887-8586.
# # #