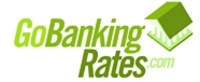 El Segundo, CA (PRWEB) July 14, 2010
ConsumerTrack, Inc., the creator of GoBankingRates.com and the GoMediaNetwork announces the launch of a first-of-its-kind, revolutionary application for all national, local and community banks and credit unions to use at no cost.
The GoBankingRates.com Rates Update System makes it easy for financial institutions to verify and update their own rates, addressing and simplifying the challenge banks face to notify websites and consumers that their rates have changed. Banks, who are forced to update their rates via fax, phone calls or email, can now login to a secure private account and update their rates in less than 10 seconds.
Hundreds of thousands of consumers are searching for national deposit account rates and local banks every month on the GoMediaNetwork, which includes GoBankingRates.com and 1500 banking and insurance websites. This free Rates Update System was created to help ensure that when consumers are searching for bank rate information, they will always see the most current rates in order to make the best decisions on where and how to invest their money.
ConsumerTrack Inc President, Jeff Bartlett commented "Consumers can now easily find the latest savings account and CD interest rates in one place for over 6,000 banks and credit unions in over 600 US cities." The Rates Update System adds a layer of confidence in the rates for consumers, as they are updated directly by the bank or credit union. GoBankingRates.com continues to grow and evolve with world-class banking information, news, tools and thousands of savings account rates and CD rates updated daily. Banks interested in signing up for the free Rates Update System should send an email requesting access to: [email protected] for sign-up details.
About ConsumerTrack Inc
ConsumerTrack Inc is an Internet Marketing Company providing lead generation and customer acquisition services to Fortune 500 companies, banks, lenders, insurance companies, credit agencies and other financial groups.
ConsumerTrack works with thousands of media companies and websites to drive millions of visits per month to its websites, including GoFreeCredit.com, GoBankingRates.com and ImportantScore.co.uk, marketing to consumers in the US and UK. ConsumerTrack's proprietary software platform allows for testing and rapid development, resulting in constantly improving conversions and customer experience.
ConsumerTrack was founded in 2004 and has been focused on developing a world-class team to become the premier company in the Internet marketing industry.
ConsumerTrack has launched the GoMediaNetwork offering relevant and contextual marketing opportunities for banks, insurance companies and financial companies to offer their products and services to millions of consumers online. The GoMediaNetwork spans over 1500 websites that offers both local marketing opportunities, as well as a national platform for large Fortune 500 Banks and Insurance Companies.
###