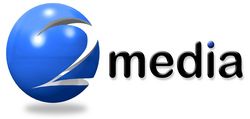 "With the addition of 34 new Telly trophies to our collection, our two long-running national TV shows continue to get industry recognition as superior entertainment." -Mark Alfieri, Founder and Chairman of O2 Media
Pompano Beach, Fla. (PRWEB) July 14, 2010
It's been a busy time at O2 Media recently, with milestone after milestone taking the Branded Entertainment firm to new heights. Producer of the hit shows The Balancing Act on Lifetime Television, and Designing Spaces on WEtv, O2 Media's profile is rising…
+ The Balancing Act expanded to a one-hour format on July 5, allowing the women's morning talk show to expand its roster of celebrity guests and interviews. Recent appearances include Kim Kardashian giving summer makeup tips; Grey's Anatomy's Ellen Pompeo discussing cancer prevention; Vivica A. Fox on her new movie Junkyard Dogs; Olivia Newton-John performing at two cancer fundraisers in South Beach; Brooke Shields and Brendan Frasier discussing their family film, Furry Vengeance; Lucy Liu educating guests about infant iron deficiency; and former Go-Go Belinda Carlisle revealing her years of addiction and personal torment in a new book, Lips Unsealed: A Memoir. The Balancing Act also launched a V.I.P. Club, giving viewers the chance each month to win a prize package of products seen on the show. Viewers can sign up on the show's website.
+ Designing Spaces expanded on WE tv to three shows per week airing Friday, Sunday, and Monday mornings at 9:30 am (ET/PT). The show also introduced a brand-new website loaded with new interactive features and content.
+ The two shows recently won a total of 34 awards in the 31st Annual Telly Awards, which received over 13,000 entries from all 50 states and five continents. Four of those awards were top Silver Awards, three given to The Balancing Act, and the fourth to Designing Spaces.
+ O2 Media, already home to a full-service production facility for its TV shows, expanded its state-of-the-art production capabilities, adding five new editing suites and new offices for 40. The firm also hired a number of top television industry producers to keep up with the rapid growth of the two shows and other production projects.
+ O2 Media will be available through Hulu_Plus, debuting The Balancing Act and Designing Spaces soon afterwards. Now, The Balancing Act and Designing Spaces will be available on other internet-connected devices, such as TVs with Wi-Fi connections, iPads, Blu-Ray players, game consoles, iPhones and additional mobile devices.
O2 Media's President & CEO, Gerald Czarnecki, says of these developments, "Our goal with The Balancing Act and Designing Spaces is to provide a wide range of interactive experiences to the viewers of our shows, which will enhance their engagement and help them connect to our participant companies. In addition to the expanded timeslot for The Balancing Act, we are excited that Designing Spaces has been expanded to three days a week on WE tv."
Adds Mark Alfieri, Founder and Chairman, "At O2 Media, we are continuing to expand our capabilities, in order to continue to better help our participants engage consumers. And with the addition of 34 new Telly trophies to our collection, our two long-running national TV shows continue to get industry recognition as superior entertainment which also educates and engages viewers."
"Adding Hulu to what we call our 'value envelope' is a coup for our shows," says Limor Windt, Vice President of Marketing, who was instrumental negotiating the Hulu.com relationship. "Through Hulu, we will be expanding our viewership to a younger demographic, and to fans who want to watch their favorite show any time of day or night. That's a huge added value and tremendous additional exposure to those appearing on our shows."
Expect O2 Media to continue its trajectory toward the top of the Branded Entertainment industry, and more substantial news throughout the year.
About O2 Media, Inc. -
O2 Media Inc. was founded by early pioneers of the Branded Entertainment industry. Our principals have been performing Direct-to-Consumer, Direct Response marketing and creating Branded Entertainment since 1992. In addition to our expertise in DR, we are also the home of state-of-the-art full production facilities, with the full in-house staff to offer turnkey production services, online marketing and go-to-market advertising and branding strategies.
As the creators of the hour-long The Balancing Act show on Lifetime TV and Designing Spaces on WEtv, we bring Social Media to TV with the vision to "Engage, Entertain and Educate the world through marketing and content creation." For a generation upon whom traditional advertising has minimal impact, and real conversations are paving the road for brands, we created the future of branding 18 years ago…which puts us now that much further ahead of the game. We like to provide real solutions -- to real people -- and give brands a human face, all in a positive manner with solution-oriented programming. Beyond that, we wrap everything we do on the broadcast side with the swarm of the digital world, and create a two-sided conversation and viral effect around everything we do.
It's Branded Entertainment. It's Branded Education. It's Branded Engagement – And it's a brand new world.
Visit http://www.o2mediainc.com for more information, and don't miss the show websites at http://www.thebalancingact.com and http://www.designingspaces.tv .
Who We Are: Watch Our Reel and Meet Our Executives
Brands We Worked With: Testimonials
CEO – Gerald M. Czarnecki´s Blog
Read more to assist with your due diligence: O2 False Scam Accusations
###