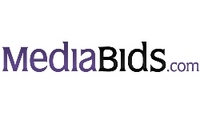 "Print advertising continues to perform well for our advertisers, both in the quality and quantity of responses.
Winsted, CT (PRWEB) July 12, 2010
An essential part of any print advertising campaign is measuring its effectiveness. Currently, there are several ways advertisers track response to their print ads: unique 800#s, unique URL's, text codes, 2D barcodes, coupon codes etc. – the list goes on.
Mediabids employs a variety of methods to track print ad response for select clients, and notably, phone call responses to ads from these clients have numbered well over 200,000 so far this year. These clients range from satellite television providers to debt and tax relief businesses and are part of Mediabids Per-Inquiry Print Advertising program. This performance-based advertising program allows advertisers to easily pay for their newspaper and magazine advertising on a CPA or pay-per-call basis.
In this six month time frame, print ads were placed coast-to-coast in participating newspapers and magazines nationwide that are participants in Mediabids per-inquiry advertising network. Ad sizes ranged from classifieds to full pages, and insertion numbers and total circulation varied by advertiser. Print publications receive payment for every qualifying telephone call or response from per-inquiry ads placed in their publications.
"Print advertising continues to perform well for our advertisers, both in the quality and quantity of responses. Our performance-based advertising program benefits both advertisers and publications, providing advertisers with a desirable results-based payment structure and publications with a new revenue stream," says Jedd Gould, President, Mediabids.com
Third party toll-free call tracking services reporting call totals are provided by Callbutton and CallSource.
About Mediabids
Mediabids is home to the largest per-inquiry print advertising network in the world, consisting of over 3,000 newspapers & magazines in the US. At any given time, sixty or more national advertisers utilize this print advertising network to pay for a portion or all of their print advertising on a performance basis. These advertisers pay Mediabids only when they receive a qualifying phone call, lead or sale from a print advertisement. Publications get paid for each qualifying response, and can join the per-inquiry program for by registering for free on Mediabids. Additionally, Mediabids provides advertisers and publications with a free suite of online tools that makes buying and selling print ads in newspapers and magazines easier. Over 7,000 publications and 20,000 advertisers are part of Mediabids' print advertising marketplace. Learn more at http://www.mediabids.com.
###