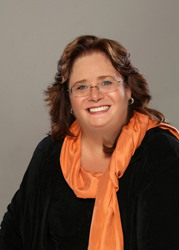 Anything you need to know about grant writing can be easily answered – ask, you shall receive.
Woodland, CA (Vocus) July 10, 2010
Just months after launching one of the most comprehensive membership sites for grant writers and releasing her new book, 101 Tips for Aspiring Grant Writers, Veronica Robbins - also known as the Grant Goddess - has launched a series of online grant writing seminars and courses.
Veronica Robbins owns and leads Creative Resources and Research, a professional grant writing company located in Woodland, CA. Robbins' company provides grant research, grant writing, program evaluation, and professional development services. In addition to being a highly sought after grant writer and trainer, Robbins has published hundreds of articles, e-books, and professional white papers.
The development of the online grant writing seminars and courses brings Robbins' nationally popular grant writing training to a wider audience that includes grant writers of all skill levels.
Attendees of Robbins' grant writing training courses and seminars are enthusiastic about the experience. LeeYee Sue, a teacher in northern California, commented, "Anything you need to know about grant writing can be easily answered – ask, you shall receive." Monique Tate of the Alameda County Office of Education concurred," Veronica is truly a Grant Goddess, a wealth of information."
In a recent interview, Robbins said, "Our Online Learning Center will allow fund seekers – from beginners to advanced – to improve their grant writing skills in the convenience of their own time and from the comfort of their own home or office."
Courses offered currently include Grant Writing 101, Becoming a Freelance Grant Writer, Effective Data Collection and Program Evaluation for Non-Profit Organizations, and Fine Tuning Your Grant Writing Skills. Seminars include The Secrets of Successful Grant Writers, Writing an Effective Evaluation Section, Logic Models, and Timelines. Courses range from 5 – 12 sessions and Seminars are one hour each. The cost of Courses and Seminars range from $39.95 to $300.00 but subscribers to Veronica's newsletter "Opportunity Knocking" receive periodic discounts.
###