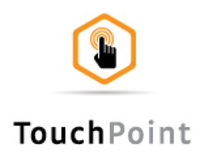 "ABC is the market leader in billing and club management systems and delivering an integrated system will provide our customers with a seamless way to enter, close and manage all their sales." --- Scott Johnston, CEO, InTouch Technologies
Vancouver, BC (PRWEB) July 11, 2010
ABC Financial and InTouch Technology are pleased to announce a new Web Service that enables the sharing of Prospect/Lead details between TouchPoint and ABC's DataTrak club management software. This will provide a seamless management system that allows clubs to efficiently gather and follow up with all their leads and then easily manage their membership process.
"ABC provides Web Services to facilitate the exchange of information between ABC and integration partners such as InTouch Technology. They provide an elegant way to connect systems that need to share data to provide greater value. This new service was built to leverage the membership sales expertise of InTouch Technology." --- Daniel Lazenby, Director of Technology, ABC Financial
"InTouch's TouchPoint enhances the value of ABC's DataTrak by helping our customers deliver multiple touch points to all of their leads and increasing their membership sales. All of those new sales can then be easily managed with our leading club management system" --- Paul Schaller, President, ABC Financial
"ABC is the market leader in billing and club management systems and delivering an integrated system will provide our customers with a seamless way to enter, close and manage all their sales." --- Scott Johnston, CEO, InTouch Technologies
About ABC Financial
Established in 1981, ABC Financial is the nation's premiere provider of billing services, club management software and membership marketing solutions to the health and fitness club industry. Headquartered in the Little Rock, Ark. area, ABC Financial services the needs of customers nationwide. The company's industry-leading club management software, DataTrak, is the most complete web-based software in the health and fitness industry.
About InTouch Technology
InTouch, based in Vancouver, Canada, has been focused on the health club industry since 2006. TouchPoint, their web-based sales system, enables clients like Gold's Gym and Anytime Fitness to follow-up with their leads more effectively, selling memberships to 34% of their leads versus the industry average of 20%.
To learn more about increasing your club's sales, please visit http://www.intouchtechnology.com
###