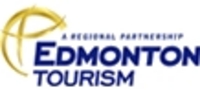 It's always having a winning season
Edmonton, AB (Vocus) July 12, 2010
Producers of the major festivals in Edmonton, Alberta – also known as Canada's Festival City – pride themselves with their committed sense of community spirit and co-operation to ensure success for each individual event, including the Edmonton Street Performer's Festival, Edmonton Folk Music Festival, and the Edmonton International Fringe Theatre Festival. They realize there is more power together than apart, a huge key to the growth of each festival year over year.
"Edmonton is very special in that our Street Performers festival is among the best in the world, the Fringe is the largest of its type and we're the largest festival of our type in the world too. I'm proud to be part of that community. It's not a competitive thing," says Terry Wickham of the famed Edmonton Folk Music Festival. "It's a cooperative thing."
Wickham explains that the Edmonton Folk Music Festival has gladly lent its mobile stage and tents to other festivals. What Wickham sees is how everyone benefits from Edmonton being known as Festival City. "It's always having a winning season," he says.
Each of the key festivals Wickham mentions brings a different kind of life, culture and fun to the face of Edmonton each summer. "Our theme is Yield to Laughter," says Shelley Switzer, Artistic Producer of the Edmonton International Street Performers Festival. "That's what we're all about: laughter, smiles and great times at all our Edmonton events! We give you the opportunity to drop your everyday schedule, to not be tied to the clock, to be connected to the fun… and to find fun together… with friends, as a family or on a date."
The festival has been bringing the laughter to Edmonton's downtown streets for 26 years now. "We're now into our third generation of people coming to the festival," says Switzer. "It's really something to see how our audience has literally grown with us. People who saw it as kids are now bringing their own kids to it!"
Audiences aren't the only ones who keep coming back. "For the artists, this is one of the top ten in the world," says Switzer. "There are literally squeals of delight when I phone the artists and invite them to this festival. There are many, many artists who do not work on the street unless they come to perform at the Edmonton festival."
What the Edmonton Folk Music Festival brings to the city is the music in the great natural venue Edmonton has to offer. "Unlike at concerts where you're stuck inside, here you're outside in beautiful Gallagher Park and it's more laid back," he says. "You can watch an artist on the main stage then wander away, have a coffee or sit on a blanket with your own food."
When you're up on the hill, surrounded by green grass and trees and people dancing, smiling, laughing and loving the music, something magical seems to happen. Wickham is right. Some of that magic has to do with the setting. "You're up high on the hills and you can see the whole North Saskatchewan River Valley, which is probably the most beautiful place in the city. Plus, it's got a natural slope so you can see over people's heads and see the stage better. It helps for acoustics too. It's a natural amphitheatre."
The acts themselves are definitely a big draw. "The festival sold out in just a day this year. It's the first time that's happened. We had people from as far away as South Africa purchasing tickets this year!" says Wickham. "Well, you know, for our Wednesday night performance, Van Morrison is playing for that one night. That's a big deal."
Right after the Edmonton Folk Festival wraps up, the Edmonton International Fringe Theatre Festival brings more culture, charm, and excitement to Festival City but as Julian Mayne, Executive Director sees it, those adjectives are probably a little weak for an event this crazy. "How about 'chaotic fun'?" he chuckles. "That would be a better way to describe the Fringe! 'Unexpected' would be another! After all, the experience people come for is that they're paying 12 dollars to get into a show and they really don't know what that show is going to be. It's about being open to the challenge and very likely finding something great!"
The odds of finding an incredible show are very high. After all, this is the largest Fringe Festival in Canada… and this year it's even bigger than ever. "We have over 185 shows in total on 42 stages and a grand total of over 1500 performances," says Mayne. "We have 11 of our traditional lottery venues where we provide technicians, lights and sound for the artists to work in. The rest are Bring-Your-Own-Venues, which are artist-run venues across the city."
This year's Fringe features more international shows than usual… 39, in fact, coming from Japan, Argentina, the UK, the US and Israel, to name just a few.
Mayne is expecting a banner year for the Fringe. "This festival has been selling around 77,000 tickets per year for about a decade. Last year, over 92,000 tickets were sold. We're looking to break 100,000 tickets sold this year… and with all of these Bring-Your-Own-Venues, I think we'll be able to do it!"
The Edmonton Street Performers Festival runs July 9-18 with information at http://edmontonstreetfest.com/. To learn about the Edmonton Folk Music Festival August 5-8, visit http://www.efmf.ab.ca/ and to check out the Edmonton International Fringe Theatre Festival August 12 – 22, click on http://www.fringetheatreadventures.ca/.
For information on visiting Edmonton, Alberta for one of these famous Canadian festivals, visit http://www.edmonton.com/liveallyear.
About Edmonton Tourism
Edmonton Tourism promotes Greater Edmonton as the destination of choice for tourism, conventions, major events and film production and is a division of Edmonton Economic Development Corporation (EEDC). For more information, visit http://www.edmonton.com. Learn more about Edmonton through the stories of people who've experienced it at http://www.edmontonstories.ca.
# # #