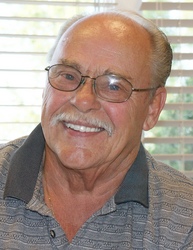 NO ONE SHOULD DIE WITH THEIR TEETH IN A GLASS...DON'T SETTLE FOR DENTURES WHEN YOU CAN EAT, SPEAK AND SMILE ONCE AGAIN WITH DR. ATCHA'S METHOD OF DENTAL IMPLANTS WITH THE ALL-ON-4TM AND NOBEL GUIDE CONCEPT.
Chicago, IL (PRWEB) July 13, 2010
Dr. Atcha's clinical topic for the article focuses on minimally invasive guided implant placement promises to revolutionize the way we practice implant dentistry. This computer-guided treatment allows dental implants and the teeth to be precisely placed in the same day procedure without any stitches by an advanced and a skilled clinician and surgeon like Dr. Atcha that places the dental implants and the teeth on the implants the same day for patients chewing and comfort. Dr. Irfan Atcha is proud to be the first to bring this new dental development to Northwest Indiana and Chicago for the general dental public's benefit. Dr. Atcha is one of a handful of dentists that have combined these new advancements in computer generated design and modeling, advanced dental implant design and technique, and advancements in "CAT" scan technology to provide a solution for people who have "just had it!" wearing dentures or that are tired of loose teeth in the top jaw, bottom jaw, or both. In the past, multiple surgeries over the course of 4-9 months were usually needed to obtain what can now be achieved in approximately one hour of surgery for both jaws!
The Science behind This Modern Dental Breakthrough Computer based dental implant surgery, computer designed and manufactured surgical guides (Nobel-Guide) and simulated implant surgery computer software (Procera) along with CT x-ray scanning makes these advances in dental implant planning and 'teeth in an hour-instant teeth' possible. Dr. Atcha is one of a handful of dentists in the U.S. that have taken these advancements in medical technology and combined them for the maximum benefit for his clients to speed up the dental implant treatment process. What it took nature 15 years to develop; Dr. Atcha can now give back to his patients in about an hour of surgery.
Here is what happens: Following receipt of the 3-dimensional computer x-ray scan of a jaw, Dr. Atcha performs a computer simulated (virtual reality) implant surgery before ever touching the patient's actual mouth. The information gathered is very accurate and allows Dr. Atcha to visualize the future locations for the dental implants and gives him the knowledge of his patients jaw anatomy in three dimensions. The patient's vital anatomical structures are identified before surgery and Dr. Atcha can measure the bone quality and quantity directly from the computer images to make important decisions about how to best handle the care for success.
After this, the vast amounts of planning information Dr. Atcha receives from the computerized implant surgery simulation is digitally transmitted to East Coast for fabrication of a highly accurate guide that allows for the 'Teeth in an Hour-Instant Teeth' replacement teeth to be made for delivery at your surgery. This computer manufactured guide will also be used by Dr. Atcha during the actual surgery to put implants in the positions that were planned many weeks ago via the virtual reality surgery. Finally, Dr. Atcha imports the world's most aesthetic teeth and porcelains imported from Switzerland to give a superior cosmetic result to his patients.
"The bottom line is that our patients walk out with Instant Teeth!" Mentions Dr. Atcha. "If you suffer from the discomfort and embarrassment of dentures or are tired of having a mouth full of loose teeth and are short on time, then 'Teeth in one Hour-Instant Teeth' may be the permanent dental solution you've been seeking. 'Teeth in an Hour-Instant Teeth' can give you back your freedom to smile, laugh, eat, and a renewed zest for life. Imagine!" says Dr. Atcha.
Implant dentistry is one of the fastest-growing fields in our profession. With today's technologies and materials, implant placement is now truly a restorativelydriven procedure. To provide you with the latest information in this field, Glidewell Laboratories is pleased to present this inaugural issue of Inclusive, a new print and online magazine focused on implant dentistry. Inclusive will be a multimedia publication, offering printed articles in this magazine and complementary videos and expanded content online at http://www.inclusivemagazine.com says Bradley C. Bockhorst, DMD the Editor in Cheif. In our premiere issue, you'll find an informative photo essay by Dr. Irfan Atcha on "Utilizing Digital Treatment Planning and Guided Surgery to Restore Fully Edentulous Arches with the All-on-4 Technique." Says Bockhorst.
Dr. Irfan (Ivan) Atcha maintains a private dental practice limited to Dental Implants placement and restoration and advanced IV Sedation in Dyer, IN and Chicago, IL. He is an expert at rescuing and restoring the dentally disastrous and the fearful patients. He is the sole owner CEO of the group practice Dyer Family Dentistry, The Center for Implants and Sedation Dentistry, No Dentures Chicago Dental Implant Center and Northwest Indiana 3-D imaging. He attended the University of Illinois and graduated with a D.D.S. (Doctor of Dental Surgery). He has completed extensive post-graduate training in Dental implants surgical, prosthetic and esthetic components. He also has extensive training in Advanced General Anesthesia and pain management techniques for his patients comfort to rescue the dentally disabled and the disastrous and the fearful. He has completed over 1000 hours of advanced CE over the last 2 years in Implants, Sedation and Cosmetic Dentistry to stay on the cutting edge techniques. He also is a Diplomate of the International Congress of Oral Implantologists (ICOI). He is also a Diplomate of the American Dental Implant Association (ADIA). He is also a Board of Director Member of the ADIA as he was invited by the world famous Dr. Arug K. Garg to become the Board of Director of the ADIA. He has lectured and thought his methods of Implant dentistry in large national and international dental implant meetings. Currently Nobel Biocare (World's largest Dental Implant Company) has asked Dr. Atcha to speak regionally to local dentists about his method. His office tries to recreate a spa-like atmosphere and his services include Sedation, Implants, and Cosmetic dentistry, sleep apnea treatment, TMJ dysfunction treatment, laser dentistry, fluorescent oral cancer screenings, Healthy Gums Healthy Heart screening and digital radiography including a digital i-CAT CT scanner for exceptional patient care. Dr. Atcha holds dental licenses in Indiana, Illinois and Florida. Also, Dr. Atcha is one of the few dentists in the region that holds Dental Anesthesia permits in the State of Illinois and Indiana to provide Full anesthesia in his office for patients comfort. His office is online on Facebook and YouTube (DrIrfanAtchaDDS) and the office website is: http://www.ChicagoNoDentures.com. And http://www.DyerFamilyDentistry.com His office phone number is 888-416-4109 or 219-227-5084.
# # #