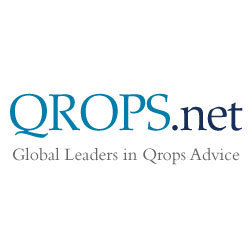 QROPS.net is one of the first QROPS advisory firms to offer this
(PRWEB) July 14, 2010
Keeping control of QROPS pension transfers is simpler with a new online tracking system launched by leading independent financial firm QROPS.net
The service keeps an up-to-the-minute log of all contact with pension providers transferring funds in to a QROPS so clients can keep tabs on their money every step of the way by logging in to a secure online pension management system or by receiving SMS texts on a mobile phone.
One of the main issues about setting up a QROPS pension is the financial firm handling the switch is blamed for any delays when often the transferring pension providers cause the problems.
"The new tracking system highlights any issues slowing a QROPS transfer and allows our advisers and clients to monitor behind-the-scenes administration that the clients do not generally see," said QROPS.net
QROPS.net is a market leading independent financial firm that successfully transfers hundreds of UK pensions every month to offshore pensions called QROPS – short for Qualifying Recognised Overseas Pensions Scheme, a special pension for British expats and international workers.
The administration involved in the transfers is complex as QROPS.net is not tied to a single provider and deals with applications to schemes all over the world, depending on a client's personal financial circumstances and retirement goals.
This includes more than 1,000 QROPS transfers out of the ill-fated Singapore schemes that was delisted by HM Revenue and Customs in May 2008.
The QROPS online tracking system lets QROPS.net and clients see the current state of each application from the start to successful completion of a transfer to any of the 1,400 or so QROPS providers 24/7 from any internet connected computer worldwide.
The software also generates emails and optional SMS phone messages at key stages.
"QROPS.net is one of the first QROPS advisory firms to offer this service to clients," said QROPS.net "Many firms have a similar back-office system, but we decided to make the investment in making the platform available to clients as part of a continuing effort to improve customer service that puts QROPS.net at the leading edge of providing first class QROPS services."
# # #