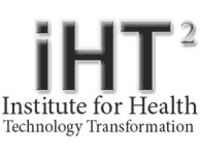 It was exciting to see the children really get involved in the health related activities provided by IRSC Health Science and Advanced Technology Departments
New York, NY (Vocus) July 13, 2010
The Institute for Health Technology Transformation provided a grant for the Science Institute of Discovery (SID) Foundation Summer Science Research Camp and Gifford Youth Center (GYC) of Indian River County to focus on Health Care Management.
The grant supported a one-day field trip for fifteen Gifford Youth Center students to visit the main campus of Indian River State College in Fort Pierce, Florida. The field trip focused on Health Care Management (self and family awareness, assessment, and survey research activities). The students assessed their health status (survey tool), and experienced information networking, which helped them to learn more about health management, including answers for themselves and family members.
"It was exciting to see the children really get involved in the health related activities provided by IRSC Health Science and Advanced Technology Departments", said Margaret Ingram, President, Science Institute of Discover. "In particular, students commented about how certain activity lessons reflected real life at home health challenges they have observed in parents and grandparents. Learning to decode prescriptions brought students to realize they can help parents and grandparents with some medication problems like when and how many pills should be taken for safety reasons. This appeared to be very empowering. Additionally, many students recognized career areas that their parents are currently engaged in. These activities helped them see what their parents do as working professionals while stimulating visions of future job opportunities for them. Immersing themselves in some of these career activities seemed to motivate interest in science education and college."
The computer component was enhanced by a tour of the Health Science and Advanced Technology departments at Indian River State College (IRSC), and featured hands-on-activities. These activities included: a prescription activity where students wrote and filled prescriptions, a medical assisting activity, where students learned to measure and document vital signs, and a photonics activity, where students were able to split and bend lasers similar to those used in high-tech medical procedures.
"One aspect of the Institute's mission is to work with multiple stakeholders, as we strive to educate the consumers and the industry on healthcare information technology," said Waco Hoover, CEO, Institute for Health Technology Transformation. "This includes students at all levels, as they are truly the future of health information technology. We receive a great deal of satisfaction working and supporting the youth of America and striving for a healthier and more educated nation."
About the Institute for Health Technology Transformation
The Institute for Health Technology Transformation is the leading organization committed to bringing together private and public sector leaders fostering the growth and meaningful use of technology across the healthcare industry. Through collaborative efforts the Institute provides programs that drive innovation, educate, and provide a critical understanding of how technology applications, solutions and devices can improve the quality, safety and efficiency of healthcare.
###