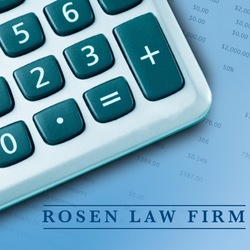 ...we hope that by making the tools more accessible, you can take control and get on with your life sooner.
Raleigh, NC (PRWEB) July 14, 2010
Rosen Law Firm has launched the first complete North Carolina child support calculator for Android mobile devices. This is the first and only Android app to offer calculations for all custody types covered by the NC child support guidelines, including primary, joint and split custody.
The North Carolina child support calculator Android app is available for free and can be downloaded by visiting the Android Market on your mobile device, from AppBrain.com, or from Rosen's North Carolina Child Support page, where the calculator is also available in online, desktop, and iPhone versions.
"Our goal has always been to make the divorce process less of a mystery. Divorce is never easy and we hope that by making the tools more accessible, you can take control and get on with your life sooner," says Raleigh divorce lawyer, Lee Rosen.
All of the Rosen Law Firm child support calculators take the guesswork out of calculating your obligations, by automatically determining your custody type and applying the correct rules based on your answers to simple questions.
About Rosen Law Firm
With offices in Raleigh, Durham, and Charlotte NC, Rosen Law Firm is one of the largest divorce firms on the East Coast. Founded in 1990, the firm is dedicated to providing individual growth and support to couples seeking divorce by helping them move forward with their lives. Our staff of Raleigh divorce lawyers, Charlotte divorce lawyers, Durham divorce lawyers, and specially trained divorce coaches expertly addresses the complex issues of ending a marriage. Our innovative approach acknowledges that divorce is so much more than just a legal matter. Practice areas include child custody, alimony, NC property distribution, separation agreements and domestic violence relief.
For more information on Rosen Law Firm and the North Carolina Child Support Calculator Android app, or for an interview, please contact Ned Daze at Rosen Law Firm.
Media Contact:
Ned Daze, Director of Public Relations
Rosen Law Firm
919-256-1558
###