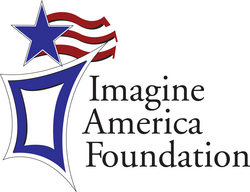 We are excited to provide scholarship funding for deserving students pursuing important educational and career goals.
Washington, DC (Vocus) July 12, 2010
Every year, the Imagine America Foundation (IAF) awards dedicated career college students scholarships to help fund their education. Since its creation in 2002, the Foundation's Promise program has provided nearly $600,000 in scholarships, which have supported more than 700 students. The Promise scholarships are funded entirely by our sponsors.
This year, the Nelnet Foundation has presented the Imagine America Foundation with a $25,000 donation. With this donation, more career college students will have assistance paying for their education.
"We are excited to provide scholarship funding for deserving students pursuing important educational and career goals," said Jeff Noordhoek, President of Nelnet. "Creating educational opportunities for students has always been, and will continue to be, the focus of our philanthropic efforts."
As many career college students struggle to balance school with work and raising a family, the Imagine America Promise scholarship program helps hard-working students stay on their feet.
"IAF has really helped me in funding my college education," said Nicole Black, 2009 recipient from ETI Technical College of Niles. "They have made me realize that with hard work, good things can happen." Last year, the program helped 100 recipients, which came from 53 different campuses nationwide.
The Imagine America Foundation has a promise to aid students currently attending one of the Foundation's participating colleges. The Promise scholarship program is an addition to the award-winning Imagine America scholarship program and provides a means of fulfilling this pledge. Grants are awarded to students who show a strong dedication to their program of study through good grades and consistent attendance records.
Promise scholarship recipients are nominated by a faculty member or representative of participating colleges. The student must have been a recipient of the Foundation's Imagine America high school scholarship, maintained a 3.5 GPA, and at least a 95 percent attendance record.
About the Imagine America Foundation
The Imagine America Foundation (IAF), established in 1982, is a not-for-profit organization dedicated to providing scholarships for education, research and training support for the career college sector. Since its inception, the Foundation has provided over $40 million in scholarship and award support for graduating high school seniors, adult learners and U.S. military personnel attending career colleges nationwide through its award-winning Imagine America® programs. The Foundation also publishes vital research publications for the higher education sector, honors achievement in career education and offers faculty development training. For more information about the Imagine America Foundation's programs, please visit http://www.imagine-america.org.
About Nelnet Foundation
The vision of the Nelnet Foundation is to support educational dreams through charitable contributions and scholarships. It provides financial assistance to expand educational possibilities for youth and adults and support for community-focused programs and organizations. For more information about The Nelnet Foundation, please visit http://www.nelnet.com.
Contact: Robert L. Martin, Imagine America Foundation President
Phone: (202) 336-6758
###